Review Roundup: Critics Weigh in On DEADPOOL 2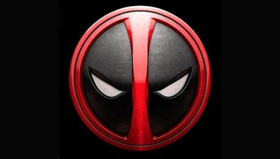 After surviving a near fatal bovine attack, a disfigured cafeteria chef (Wade Wilson) struggles to fulfill his dream of becoming Mayberry's hottest bartender while also learning to cope with his lost sense of taste. Searching to regain his spice for life, as well as a flux capacitor, Wade must battle ninjas, the yakuza, and a pack of sexually aggressive canines, as he journeys around the world to discover the importance of family, friendship, and flavor - finding a new taste for adventure and earning the coveted coffee mug title of World's Best Lover.
Based upon Marvel Comics' most unconventional anti-hero, "Deadpool" tells the origin story of former Special Forces operative turned mercenary Wade Wilson, who after being subjected to a rogue experiment that leaves him with accelerated healing powers, adopts the alter ego Deadpool. Armed with his new abilities and a dark, twisted sense of humor, Deadpool hunts down the man who nearly destroyed his life.
20th Century Fox's DEADPOOL, starred Ryan Reynolds as the title character, T.J. Miller as Weasel, Gina Carano as Angel Dust, Brianna Hildebrand as Negasonic Teenage Warhead, Morena Baccarin as COPYCAT and Ed Skrein as Ajax. Directed by Tim Millerfrom a script by Rhett Reese and Paul Wernick, Deadpool was released on February 12, 2016.
DEADPOOL 2 Hits Theaters May 18, 2018! See what the critics had to say below:
A.O. Scott, The New York Times: "Deadpool 2," cracking wise at the expense of nearly every intellectual property in the DC and Marvel universes - and occasionally drawing metaphorical blood to go along with the abundant onscreen gore - uses its self-aware irreverence to perform the kind of brand extension and franchise building it pretends to lampoon. By the end, a motley band of warriors has been assembled to fight evil. Another one. Just what we needed. Those jokes about sequels lined up into the next decade aren't really jokes, are they?
Andrew Barker, Variety: Deadpool escapes and decides to pursue redemption by rescuing Randall with his newly assembled X-Force, a posse of simpatico superheroes who are "tough, morally flexible, and young enough to carry this franchise another 10 to 12 years." These team-building sequences - from a deskbound interview process through to the group's first mission - are easily the funniest in the film, but as far as franchise extension goes, only Domino is likely to appear in further installments. Charismatically played by Zazie Beetz, the character also represents this film's most quietly subversive touch: As she puts it, Domino's lone gift is a knack for being "extremely lucky," which Deadpool initially doubts qualifies as a superpower. Once in battle, however, her ability to stride an improbably perfect path through mounting chaos makes her virtually indistinguishable from any other cinematic caped crusader.
John DeFore, The Hollywood Reporter: Rest assured that, as in all things Deadpool, there are some very self-aware, very funny jokes built into this overstuffed poster. (And some very fun things left out of it.) The fact is, while this sequel does move the fan-favorite "Merc with a Mouth" toward the kind of hero-team storytelling favored by "universe"-minded entertainment megacorps, it does so on the snarkster's own terms; actually, this pic arguably feels less beholden to convention than the climax of the first film. Deadpool might make a joke about climaxes at this point, but let's keep things clean. Deadpool 2 is, if less of a surprise than its predecessor, just as funny; if it's less sexy, that doesn't mean you're not going to get to see the protagonist walking around with no pants. (It just means that if the sight turns you on, you ought to be ashamed.)
Angie Han, Mashable: Deadpool 2 has the same meta jokes (including jokes about the first Deadpool's box office performance), the same zippy action (this time courtesy of director David Leitch, a.k.a. One of the Guys Who Killed the Dog in John Wick), the same jokey needle drops (one involving a song from Annie). And it has an even better end-credits sequence than THE LAST ONE did.
Steve Rose, The Guardian: Snappy, self-aware, fourth-wall-breaking lines like that flow fast and rarely miss their targets in the ensuing adventure. The lines between good guys and bad guys are refreshingly blurred, and the movie is at its funniest when it genuinely subverts the formula - as with Deadpool's ill-prepared attempt to assemble his own "X Force" superhero team. But there are still boxes to tick in terms of moral lessons about guilt, revenge and (stop me if you've heard this one before) "family". Not to mention regular crash-bang action set pieces. The cartoonish excess is often gratifying, but even when a big CGI fight scene is prefaced with Reynolds saying, "big CGI fight scene coming up", it is what it is.
Peter Travers, The Rolling Stone: The gags keep coming and so do the supporting characters, causing a pileup that, truthfully, weighs the movie down. Sequel-building is a bitch. But how do you not love Wade for taking time out to stream Yentl with Barbra Streisand and suggest a disturbing likeness between the Barbara Streisand song, "Papa, Do You Hear Me?" and "Do You Want to Build a Snowman?" from Frozen? Name an Avenger with that kind of pop-culture savvy. And how do you not appreciate the genuine emotion that Reynolds invests in a damaged being who uses humor as a defense mechanism against private pain? You get a comic-book hero that doesn't take himself (or the genre) seriously yet still gives us a glimpse at a bruised heart. What else could you want?
Related Articles View More TV

Stories