Common, Joy-Ann Reid, & More To Highlight National Action Network's Keepers of the Dream Awards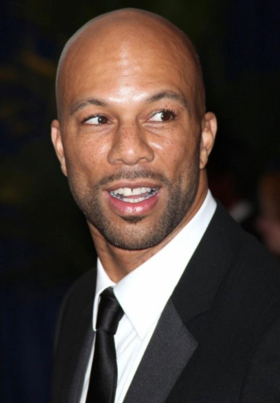 Marking the 50th anniversary of the assassination of Dr. Martin LUTHER King, NAN President and Founder Rev. Al Sharpton will host the "Keepers of the Dream Awards" on April 18, 2018 at 6:00 p.m. The awards, given each year to mark the anniversary of Dr. Martin LUTHER King, Jr.'s death, honor those who have continued to advocate for the principles that Dr. King gave his life for.
This year's list of honorees feature leading names in entertainment, civil rights and business, including Common, the first rapper to win an Emmy, Grammy and Oscar Award, MSNBC Host Joy-Ann Reid, Rev. A.R. Bernard, Founder of the Christian Cultural Center, Richelieu Dennis, owner of Essence and Founder & CEO OF Sundial Brands, Human Rights Activist and Author Kerry KENNEDY and Robert F. Smith, Founder, Chairman & CEO of Vista Equity Partners.
The Keepers of the Dream Awards have a long history of celebrating activists who have had a profound impact on their communities -- In 2011, NAN hosted then-President Barack Obama as he delivered the keynote remarks at the Keepers of the Dream Awards, and past honorees include legendary actor Samuel L. Jackson, Grammy and Oscar Award-winning artist John Legend, Oscar-winner Denzel Washington, civil rights leader HARRY Belafonte, women's rights activist Gloria Steinem, basketball star Earvin "Magic" Johnson, social justice leader Rev. Dr. William Barber, II, entertainment and business icon Sean "Diddy" Combs, religious leader Bishop TD Jakes and others.
Photo Credit: Walter McBride