Latest Articles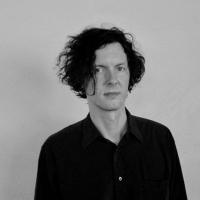 Umberto Releases New Single ABSENT IMAGES From Debut Album
by BWW News Desk - July 09, 2019
Ahead of the July 12th release of his debut Thrill Jockey album Helpless Spectator, Umberto (composer Matt Hill) has released the single 'Absent Images' along with the first installation of a video series which showcases his music's impact on how one views the same scene. Thrill Jockey issued Umbert...

LA Composer Umberto Announces New Album HELPLESS SPECTATOR Out 7/12
by BWW News Desk - May 23, 2019
On July 12th, 2019, LA composer Matt Hill aka Umberto will release his Thrill Jockey debut Helpless Spectator. Ahead of the album release, he shares the album's first single 'Spontaneous Possession', a track that perfectly encapsulates Hill's ability to conjure evocative atmospheres and narratives w...
Chart Success for Mark Loren 'Comment Te Dire Adieu' feat. RaRCharm
by BWW News Desk - November 28, 2016
After the worldwide critically acclaimed rework of Sugar by Robin Schulz (known as the Meta-Remix), the songwriter and producer Mark Loren takes the dance music scene by storm with his brand new dance-pop single 'Comment Te Dire Adieu'....