Latest Articles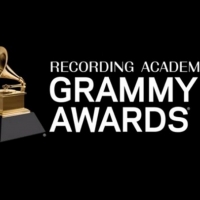 Lizzo, Billie Eilish, & Lil Nas X Lead GRAMMY Nominations - See Full List!
by TV News Desk - November 20, 2019
Recording Academy® President/CEO Deborah Dugan alongside Academy Chair of the Board of Trustees and renowned record producer Harvey Mason Jr., as well as GRAMMY Awards® host Alicia Keys and past two-time GRAMMY® nominee Bebe Rexha, today revealed nominees for the 62nd GRAMMY Awards in select categor... (
more...
)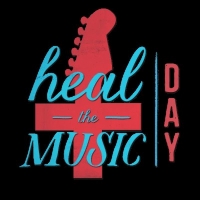 'Heal The Music Day' Raises More Than $400,000 For Music Health Alliance
by TV News Desk - November 19, 2019
Led by multi-platinum entertainer Dierks Bentley, 2019's 3rd annual a?oeHeal The Music Daya?? raised over $400,000 for Music Health Alliance (MHA). Entirely funded through grants and individual and corporate donations, a?oeHeal The Music Daya?? highlights the music community's efforts to provide fin... (
more...
)

Jazz Guitarist Chris Standring to Release 'Best of Chris Standring Remixed'
by TV News Desk - May 01, 2019
Over twenty years and twelve albums into his career as a solo artist, chart-topping guitarist Chris Standring had no interest in putting out a typical "best of" album. After a gig, a fan approached him with a novel idea that did get his creative wheels spinning.... (
more...
)

ASCAP 'I Create Music' Expo Adds Oscar-Winning 'Shallow' Co-Writer
by TV News Desk - March 11, 2019
ASCAP has added leading music creators from the pop, country, EDM, Latin, hip-hop and video game music worlds to its 2019 'I Create Music' EXPO lineup. On the heels of his Oscar win for Best Original Song, 'Shallow' co-writer Anthony Rossomando will look back on his two-decade journey to co-penning ... (
more...
)

Jazz Guitarist Chris Standring Basks in Positive Glow of Joyous 'Sunlight'
by BWW News Desk - January 18, 2018
Much like a prism refracts light into a colorful spectrum, guitarist Chris Standring's Sunlight reflects rays of multihued jazz into a vibrant sonic palette of joy and positivity.... (
more...
)
Saxophonist Elan Trotman Adds EDM Beats to Caribbean-Jazz Fusion
by BWW News Desk - April 24, 2017
Saxophonist Elan Trotman is unwavering in his committed to wave the flag high for Caribbean music, but after releasing six soul-jazz albums and more than ten chart-topping singles that made him a permanent fixture on radio playlists, the Barbados native is "shaking it up" by going electronic on "Ele... (
more...
)