GERMANY CLASSICAL MUSIC NEWS COVERAGE

Musiktheater Bavaria Launches New Baroque Program In Germany
by BWW News Desk - December 03, 2018
Musiktheater Bavaria, a well-established and recognized leader in European summer programs for classical and musical theater singers and instrumentalists, is pleased to announce the launching of its new training program serving advanced students interested in entering the field of early music....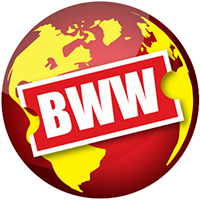 Chief Conductor Designate Kahchun Wong Returns To Nuremberg Symphony This Month
by BWW News Desk - March 09, 2018
Kahchun Wong returns to the Nuremberg Symphony Orchestra, where he is the Chief Conductor Designate, to conduct two concerts featuring Mahler's Symphony No. 5 on March 17 and 18, 2018. Wong will become the new Chief Conductor of the Nuremberg Symphony Orchestra beginning in the 2018/2019 season....

Hundreds of Artists from Around the World Slated for 2018 Rolex Arts Weekend in Berlin
by BWW News Desk - November 30, 2017
Hundreds of internationally acclaimed artists, rising talents and leading members of Germany's artistic community will gather at some of Berlin's most important cultural institutions on 3 and 4 February 2018 for the Rolex Arts Weekend. The weekend is a series of public events featuring work by the p...