Outskirts Press Announces Its Most Recent Top 10 Selling Books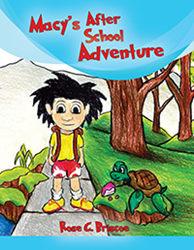 Outskirts Press, named the No. 1-rated
self-publishing
company by Top Consumer Reviews, has announced the Top 10 Selling Books during the most recent 30-day sampling period.
Outskirts Press regularly compiles sales reports to identify its highest-selling books. In the most recent report, these 10 books were found to have racked up nearly 4,000 combined sales, thanks in part to a wide range of professional publishing and marketing services from Outskirts Press. From romance to parenting to politics, nearly every genre is represented is this impressive list:
"Macy's After School Adventure" by Rose C. Briscoe and Kobe Briscoe
"The Polished Presentation: The Complete Speaker's Guide" by Mary Fensholt Perera
"Double Dutch" by Ganelle Gaddy Sutton
"The Irate Pirate" by James Edward Best
"The Legend of the Icelandic Yule Lads" by Heidi Herman
"Single Parenting Inspired by The Holy Spirit" by Earnestine Wilson
"Living Life to the Fullest with Ehlers-Danlos Syndrome" by Kevin Muldowney, PT
"What She Feels" by Chidozie Osuwa
"Bible Studies from the Mount of Transfiguration" by Donovan Reid
"Make America Hope Again" by Norman P. Fleming
Outskirts Press wishes to congratulate these talented authors for their dedication to the craft that produced these amazing books, and to the determined marketing efforts that led them to selling success.
For more information about Outskirts Press and its publishing and book marketing options, visit the company's website, http://www.outskirtspress.com.
About Outskirts Press Inc.: Outskirts Press helps authors develop and publish high-quality books by offering exceptional design, printing, publishing, distribution and book marketing services. Top Consumer Reviews ranks Outskirts Press No. 1 because they are passionate about delivering outstanding customer service, affordable pricing, industry-leading royalties, and a team of hands-on, U.S.-based publishing experts. At http://www.outskirtspress.com authors can publish their way, today.
Outskirts Press Inc., 10940 S. Parker Road, #515, Parker, CO 80134
http://outskirtspress.com 1-888-OP-BOOKS
Related Articles View More Books

Stories
More Hot Stories For You