Author Anola Pickett Talks New Book CALLAHAN CROSSROADS
Anola Pickett, author of the newly released book "Callahan Crossroads" took time out of her busy schedule to chat about how she realized she wanted to be a writer, the differences and similarities in how America's home front reacts to war, and what the her pastimes are away from the keyboard.
Pickett graduated from Webster University, where she earned a bachelor's degree in English and creative writing. Her master's is in Inner City Studies is from Northeastern Illinois State University. She's the author of "Old Enough for Magic," a HarperCollins I-Can-Read book, as well as a coauthor of a book for teachers and parents, "Multiple Intelligences and Positive Life Habits." Besides "Callahan Crossroads," Pickett also wrote "Whisper Island," published in 2013, and "Wasatch Summer," published in 2011. She lives in Kansas City, Missouri.
The interview is as follows:
When did you first realize you wanted to be a writer?
I first realized the benefit of being a writer in third grade. When I finished my work in class, I discovered that I could write a story, thus looking busy and avoiding more worksheets!
Do you usually find your inspiration for writing new books coming from the same veins of thought? How long does it take you to write a book?
It usually takes at least two years because of all the research and fact-checking that goes into writing historical fiction. Each book begins with a specific incident or memory that someone has shared with me. CALLAHAN CROSSROADS was initially prompted by stories my mother told me about the war from her perspective.
She was six years old in 1918 and one thing she remembered was the time the neighborhood boys made a dummy of Kaiser Wilhelm and dragged it around the neighborhood on the back of a car. That gave impetus to exploring the negative attitude towards anyone or anything German during the war and this is one of the book's themes.
What is your work schedule like when you're writing? Do you ever hit any slumps?
I don't have a strict schedule, but I usually write in the morning for an hour or two. Sometimes that includes doing research. I try to write a chapter a week and then print out a hard copy, go to a coffee shop and revise with pen and later include those revisions on my laptop. I can't remember ever having true writer's block. Sometimes I'll get stuck on a scene or a character issue but I've found it helpful to just write out several solutions or versions and things unsnarl.
Where did you get your information or ideas for "Callahan Crossroads"? Was there a lot of research involved?
CALLAHAN CROSSROADS grew from stories my mother told me about being a little child during WWI as well as from research at the National World War I Memorial and Museum (luckily for me, it's located in Kansas City where I live), the National Archives, the Missouri Valley Room of the Kansas City Public Library and the Genealogical Center of the Mid-Continent Library
In what ways do you feel like your book aligns with the zeitgeist of our modern times? How is it different than "Callahan Crossroads"? In what ways is it the same?
One thing that inspired me to write the book was the fact that the national spirit is different today. During World War I the whole country was involved in the war effort, from children to women to senior citizens. Everyone was aware that the United States was at war and that every citizen must help in the national cause. Today, it seems that only the military and their families are directly involved in overseas conflicts.
As citizens we're not asked to conserve food or save resources to help the military or to buy savings stamps and bonds to help finance the war. During the time of the book, you could be punished for speaking out against the war, even peacefully. Today, public protest is permissible.
What was one of the most surprising things you learned in creating "Callahan Crossroads"?
Oddly enough, the fact that most surprised me was that fruit pits were collected to make charcoal for gas mask filters.
What do you like to do when you're not writing?
Read, swim, garden, cook and laugh!
What do you usually grow in your garden? Any tasty recipes you want to pass along to your readers?
This year's garden so far has been mostly flowers. A spring and early summer of heavy rains and cool weather has produced lush flowers, but the vegetables are still trying to catch up. Now that the weather has warmed up, I'm looking forward to tomatoes, peppers and summer squash. If you go to my website, I'll be sharing recipes of George Callahan's favorite foods.
What kind of practical knowledge would you give to aspiring writers?
Most importantly, have faith in yourself. No one else can write your story or poem or article. Trust yourself and keep writing!
"Callahan Crossroads" is available in bookstores and/or from online retailers.
More Hot Stories For You
Andre Ozim Releases Debut Children's Book BASED ON A TRUE LOVE STORY

November 28, 2022

Andre Ozim has released his debut children's book, Based On A True Love Story, now available on Amazon.
---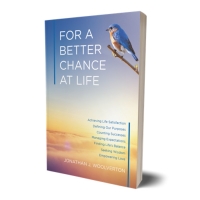 Jonathan J. Woolverton Releases FOR A BETTER CHANCE AT LIFE: ACHIEVING LIFE SATISFACTION

November 28, 2022

An inspiring story about finding your purpose and achieving happiness by tapping into three spheres: personal growth, family values, and career focus, 'For A Better Chance At Life: Achieving Life Satisfaction' is a personal development novel by author Jonathan J. Woolverton.
---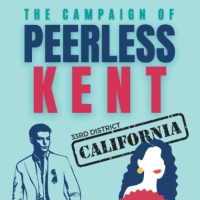 Erik Hengstrum Releases New Humorous Novel THE CAMPAIGN OF PEERLESS KENT

November 23, 2022

Author Erik Hengstrum has released his new novel, The Campaign of Peerless Kent.  Take a break from the heavy politics in the news headlines and join Peerless Kent on a bumpy campaign trail.
---
Fumiko Takahashi Releases New Book HIROSHIMA TWINS

November 22, 2022

Fumiko Takahashi has released her new book, Hiroshima Twins. Released by Tenbosha Publishing on November 1, 2022, the book was translated by award-winning writer and director, Paul Kyriazi.
---
Bryan Cole Releases Thrilling Tale Of Heroes And Foes In BEGINNING OF ARROGANCE

November 22, 2022

A fantastical story set in a world where paladins are heroes and the champions of the gods finds itself in the shadow of a looming threat. Their only choice? To rely on the services of an uneducated, incapable and stubborn paladin named Krell, whose adventures we follow in the fantasy novel 'Beginning of Arrogance' by Bryan Cole.
---