Ajinomoto North America, Inc. Celebrates Milestone 35th Anniversary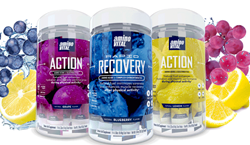 Ajinomoto, the global leader in amino acid manufacturing, celebrates a major milestone with the 35th Anniversary of its Raleigh, North Carolina-based manufacturing plant. The Tokyo-based company will kick off the celebration with a groundbreaking ceremony of a $30 million-dollar expansion of the Raleigh manufacturing facility. The celebration will take place on Monday, July 17 from 9a.m. to 1p.m. at the Raleigh campus on 4105 Poole Road.
Company leaders from Japan will kick off the ceremony welcoming employees, customers and North Carolina business and political leaders, including former Governor Jim Hunt.
"For 35 years, the passion and hard work of everyone at our Raleigh plant has helped our company expand its reach in America and throughout the world," said Tatsuya Sato, President of Ajinomoto North America. "In 1979, we chose to expand our global footprint in Raleigh because of its welcoming business community, top rated universities which supply our workforce and its motivated and determined people who have made us the success we are today. We picked the right city then and we are confident now that our new expansion in Raleigh will fuel more growth and opportunity for this city, the great state of North Carolina and for our company here in America and worldwide."
Company Background
Ajinomoto is the global leader in the research, development, manufacturing and sale of amino-acid-based products for the pharmaceutical, nutraceutical, sports nutrition, health, beauty, food ingredient and consumer products industries. In 1979, then Governor Jim Hunt traveled to Japan promoting North Carolina as a wonderful place to do business. Ajinomoto leaders picked Raleigh to build the first company in the U.S. to mass produce amino acids -the building blocks of protein found in everything from IV solutions, to baby formula to sports supplements. Today, the Raleigh plant employs more than 200 people and is the company's foothold in the U.S. along with facilities throughout the U.S.
The expansion of Ajinomoto will increase manufacturing to meet the increasing demand for amino acids worldwide. The Raleigh plant recently earned headlines as The Manufacturer of Amino VITAL, great-tasting and highly -effective performance nutrition supplements currently selling in Target Stores nationwide.
About Ajinomoto Co.
Ajinomoto Co. is a global manufacturer of high-quality seasonings, processed foods, beverages, amino acids, pharmaceuticals and specialty chemicals. For many decades Ajinomoto Co. has contributed to food culture and human health through wide-ranging application of amino acid technologies. Today, the company is becoming increasingly involved with solutions for improved food resources, human health and global sustainability. Founded in 1909 and now operating in 26 countries and regions, Ajinomoto Co. had consolidated net sales of $10.7 billion in fiscal 2015. For more about Ajinomoto Co. (TYO: 2802), visit?http://www.ajinomoto.com.
Related Articles View More Books

Stories
More Hot Stories For You