Nathaniel Reid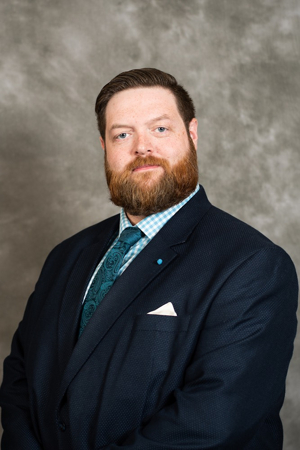 Nathaniel comes to BroadwayWorld with over fifteen years of experience in Central Texas theatre and circuits beyond. Most recently in Austin he has performed with Pollyanna Children's Theatre, The Paramount Storywranglers, The Royal Pretenders, Killer Events, The City Theatre Company and The Sam Bass Theatre. In addition to being a B Iden Payne nominated actor in Austin, he has performed as a company member in consecutive national tours with Dallas Children's Theater, as well as Theatre Britain, The Murder Mystery Co. and The Plaza Theatre across the US. Nathaniel also holds an MFA and an MBA in Non-Profit Arts Management and has served in various capacities for The University of Alabama, The New London Barn Playhouse, The Lake Dillon Theatre Company, as well as The Paramount Theatre and Stateside Theatre. Nathaniel is also a musician, electrician, carpenter, painter, writer and non-profit management consultant.
BWW Review: LOST IN YONKERS at The Georgetown Palace Theatre

September 19, 2021

'LOOKS LIKE YOU'RE LOST IN GEORGETOWN', these words from a helpful house manager follow me around the corner from the main auditorium entrance to the Springer stage and into the Playhouse stage at The Georgetown Palace Theatre to see that august institution's latest production of Lost in Yonkers by the American stage's master of the one-liner, Neil Simon.
---
BWW Review: RAIN FALLS SPECIAL ON ME at Ground Floor Theatre

August 29, 2021

RAIN FALLS SPECIAL ON ME, a brand new work being mounted for the next few weeks at the eastside au courant powerhouse Ground Floor Theatre, has delivered us the most fragile and complex insight into the vivid lives being lived all around our homes and workplaces by Austin's unhoused population.
---