George Weinhouse
MOST POPULAR ARTICLES
LAST 30 DAYS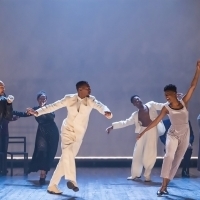 BWW Review: THE BLACK CLOWN at Mostly Mozart Festival
Posted: Jul. 25, 2019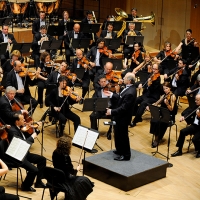 BWW Review: IVAN FISCHER AND THE BUDAPEST FESTIVAL ORCHESTRA at The Mostly Mozart Festival
Posted: Aug. 5, 2019


LAST 365 DAYS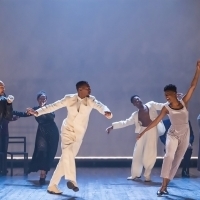 BWW Review: THE BLACK CLOWN at Mostly Mozart Festival
Posted: Jul. 25, 2019


BWW Feature: New York City Opera Brings Music To Bryant Park
Posted: May. 21, 2019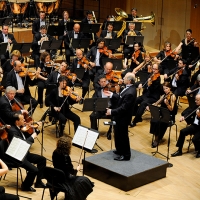 BWW Review: IVAN FISCHER AND THE BUDAPEST FESTIVAL ORCHESTRA at The Mostly Mozart Festival
Posted: Aug. 5, 2019


BWW Review: IVAN FISCHER AND THE BUDAPEST FESTIVAL ORCHESTRA at The Mostly Mozart Festival

August 5, 2019

One of the joys of attending a concert a where some of the artists are unfamiliar, is discovering new talent. Such occurred in a very big way Sunday evening at one of the concluding concerts of this year's Mostly Mozart Festival at David Geffen Hall. The distinguished Budapest Festival Orchestra under the baton of the accomplished maestro Ivan Fischer played host to a wonderful soprano hitherto unknown to me-Jeanine De Bique.
---
BWW Review: THE BLACK CLOWN at Mostly Mozart Festival

July 25, 2019

THE BLACK CLOWN, as envisioned by Langston Hughes, is a metaphor for the Afro-American as a figure of entertainment in a white world. It is also a series of verses by Hughes. In this performance piece devised by Davone Tines and Michael Schachter, the clown is examined though the lens of history and given life in a series of impressive vignettes, employing song, acting, and dance. An eclectic mix of music is heard, mainly soul, gospel, Black choral, and spiritual. Various verses of the poem, which is lengthy, are brought to life by the extremely talented performers; some examples follow:
---
BWW Feature: New York City Opera Brings Music To Bryant Park

May 21, 2019

When I was a child, my father took me to a series of outdoor concerts at a park near our home. One of the programs featured excerpts from Bizet's opera CARMEN. This was one of my first exposures to opera and since then I have become a major devotee. I have since joined the Patron Program at the Metropolitan Opera and give backstage tours of that building.
---