Interview: Spencer Tunick & John Lotton Bare Body & Soul in New Provocaré Festival Program
The sophomore Provocaré Festival is returning to spice up the Melbourne winter with a program that will really knock you out of hibernation. Of course the talk of the town has been the thrilling return of American photographic artist Spencer Tunick, whose large-scale outdoor mass-attended nude artworks are renowned the world over. Broadway World got the chance to chat with Spencer and Provocaré Festival director John Lotton about what's to come.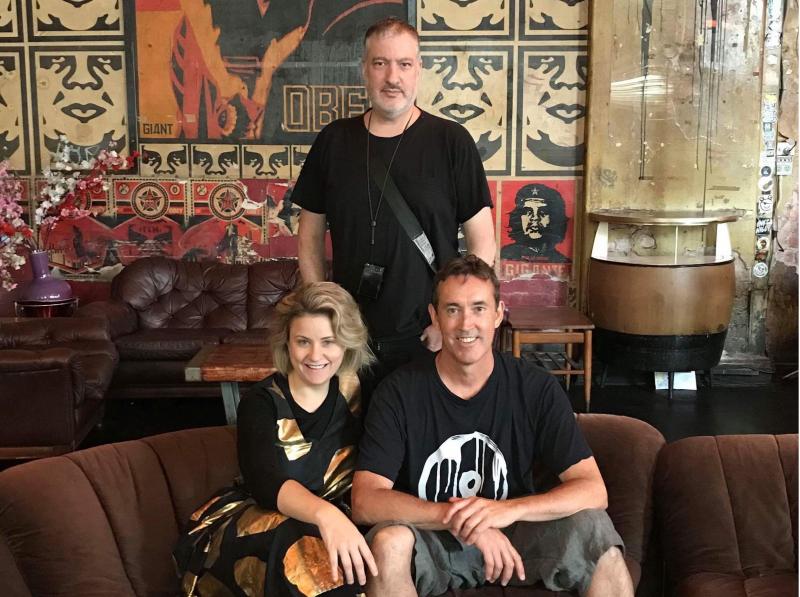 For those unfamiliar, Provocaré is the brainchild of John Lotton who heads up the Chapel Street Precinct Association, and along with Chrissie Maus the offering is for those Melburnians who are, in his words, "a little tired of the vanilla". The program-due for release any second now- is a smorgasbord of sumptuous and diverse experiences that are set to challenge minds and thrill senses. Headlining is Spencer Tunick, returning to shoot nudes in Melbourne for the first time in 17 years, an opportunity not to be missed - and you've still got time to be considered!
Lotton told us "It's about people releasing their inhibitions. Nudity always gains attention but it's not about nudity, it's about creating something very artistic and stepping outside society's constrains and in a way feeling released. That would perhaps change your perception from then on. You might be more accepting or more willing to try something different."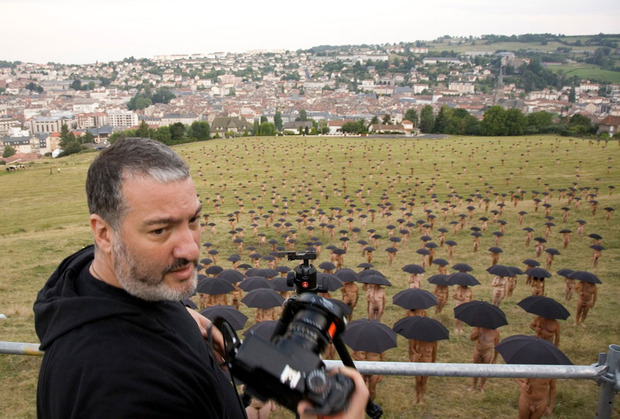 For Tunick himself, the decision to return was simple, "I would follow John anywhere in the world. Every moment I spent with him I enjoyed!" On top of this, Australia presents Spencer with an opportunity to continue his tradition of accepting collaborations outside the cloistered art world, "I'm a little bit looser in Australia for whatever reason. I'm very welcome to accept more diverse proposals".
Speaking of his last trip to Australia, Spencer revealed an art urban legend, "We stopped off at Byron Bay and I did a spontaneous installation. There was a talent show going on and it was crowded so I got up with a microphone and asked would anyone like to pose for me. There is a rumour going around that before Banksy was Banksy he posed in my work there for that installation!"
John thinks back to that time, "He had a fondness of Melbourne which made him want to come back. It was an easier win to get him, and he had a genuine love for Aussies and our attitudes. He was amazed at Melburnians' ability to brace in the cold. Last time he was here it was raining and freezing and he was expecting 500 people. He got 4,500 but that's Melburnians!"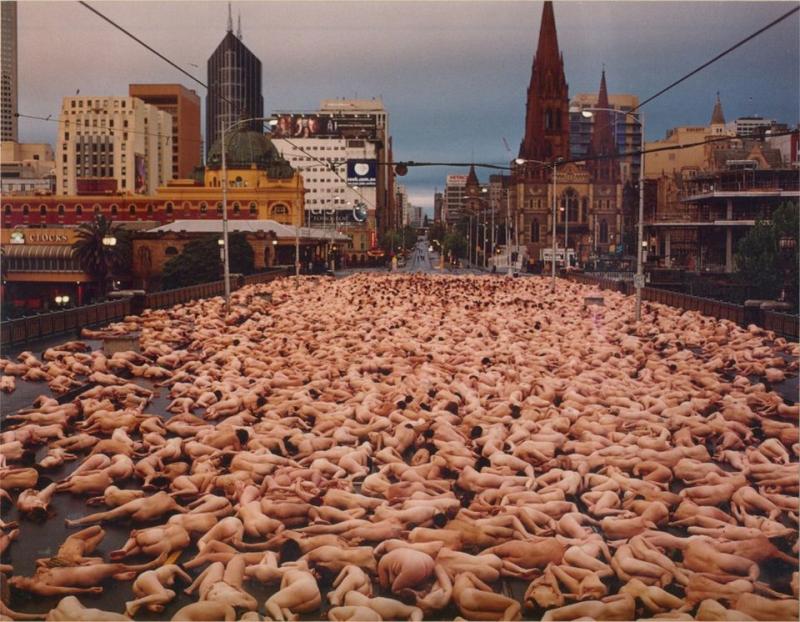 Some might question how provocative the nude is in today's era of Kardashian selfies and a desensitisation, but Tunick notes that the stakes remain very high, "Everyone's so used to seeing pornography on the internet and naked people in magazines and on television as if we're free! But to work with the body nude outside is a crime and very dangerous for artists so in that essence - not so much the content of the photograph but the act of it is still very explosive and potent".
If you're thinking about jumping in to be one of the 4000 people who've already signed up to considered to pose, Tunick wants participants to know "they're coming to make an artwork. There's a little bit of mystery, a surreal experience, there's nothing quite like it, signing up to be naked in a sculptural artwork, an organic artwork"
Those who are chosen to - as John referred to it without a hint of irony - "get a guernsey" will also be part of an historic moment in Tunick's career because this will be the first shoot he ever does with both film and digital camera. "
"Fujifilm just leant me this new GX 50S I wanted to experiment with alongside my film camera. I'm excited to see if I can go digital! I have to relearn that, I'm 51!"
When asked about what keeps his passion for his work alive, Spencer admitted "I only make two works a year! So it's still very fresh because I might go a year only doing one. Now I'm working more with props and body makeup - I'd like to do a work in Washington DC, I'd like to do a work near flowing lava, I'd like to do a work underwater".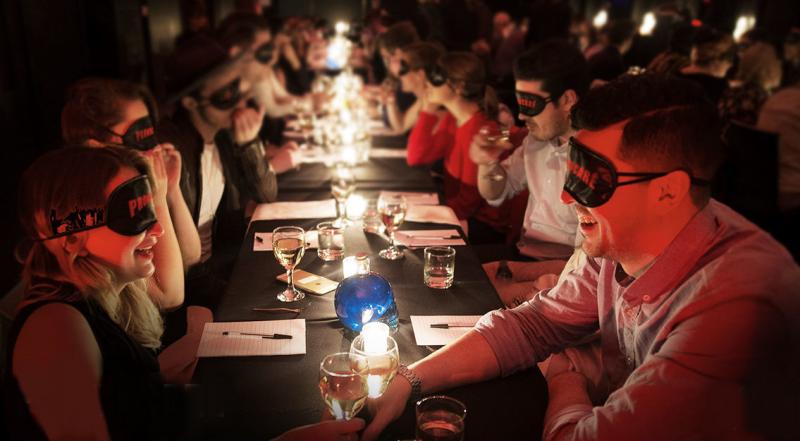 It's sure to be a sensational experience for a select few. But for those that miss out there's still plenty of exclusive experiences to jump at. They'll be conducting the immensely popular Artwalks again this year that tour local street art, they are bringing back Dinner in the Dark for one night only, and in partnership with iHeart Radio they'll be presenting an intimate night with The Presets which John expressly tells us "it will be a money-can't-buy ticket. You've got to sign up!"
They've also convinced cabaret superstar Reuben Kaye to lay bare his firebrand of song and sardonism, bumped in several exhibitions of the incomparable art of David Bromley, and will be featuring local work by the folk at National Institute for Circus Arts.
"We're wanting to highlight the artistic nature that's just hidden behind Chapel Street, highlight the skills of these young people doing such brilliant jobs. I don't want them to end up doing something for the rest of their life that they haven't trained for because they just can't get enough work".
The Ecocaddies will also be back shepherding attendees all over the precinct to enjoy food, drink and entertainment for the two weeks. Also returning is the sellout Club Provocaré, known last year as the Little Death Club, which will bring many special guests, including drag queen Karen from Finance.
John promises audiences "we're cranking it up a bit!"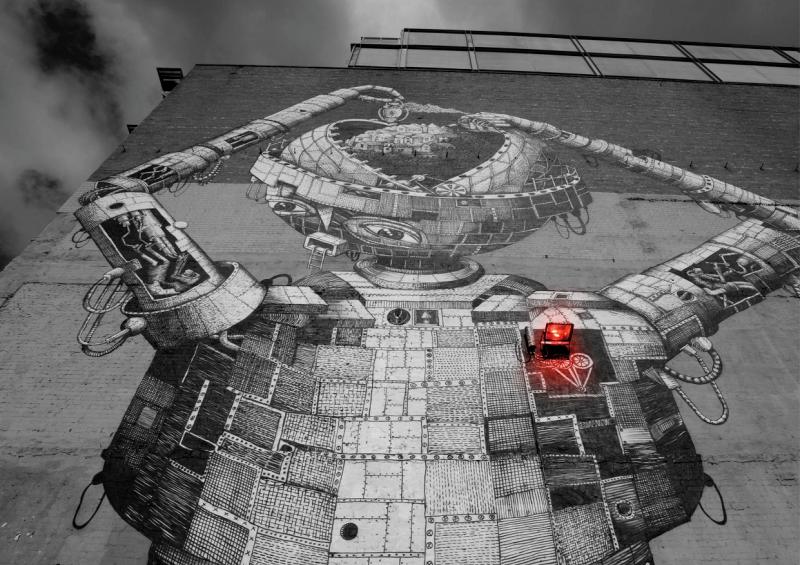 Even the murals that made the inaugural festival so famous are being leveled up. "We're moving away from the traditional street art to having permanent video art projections. We are locking down locations as we speak and we are selecting particular emerging video artists to project their works on those spaces and that will continue throughout the year and we will curate those into themes."
"Society is now so controlled and managed that no-one's willing to take a risk and step outside for fear of criticism. I started this festival knowing we aren't going to please everyone but that's not what we are working toward. We are here to challenge people and to provide them with something more than just the everyday. We could shock but to shock for shock's sake is not our mantra. Our purpose is to potentially shock but shock in a way that challenges people to stop and think and consider the world in perhaps a different way.
Check out the Provocaré website for more information.
Spencer Tunick's book is available for order now!