BWW Review: GREASE at Serenbe Playhouse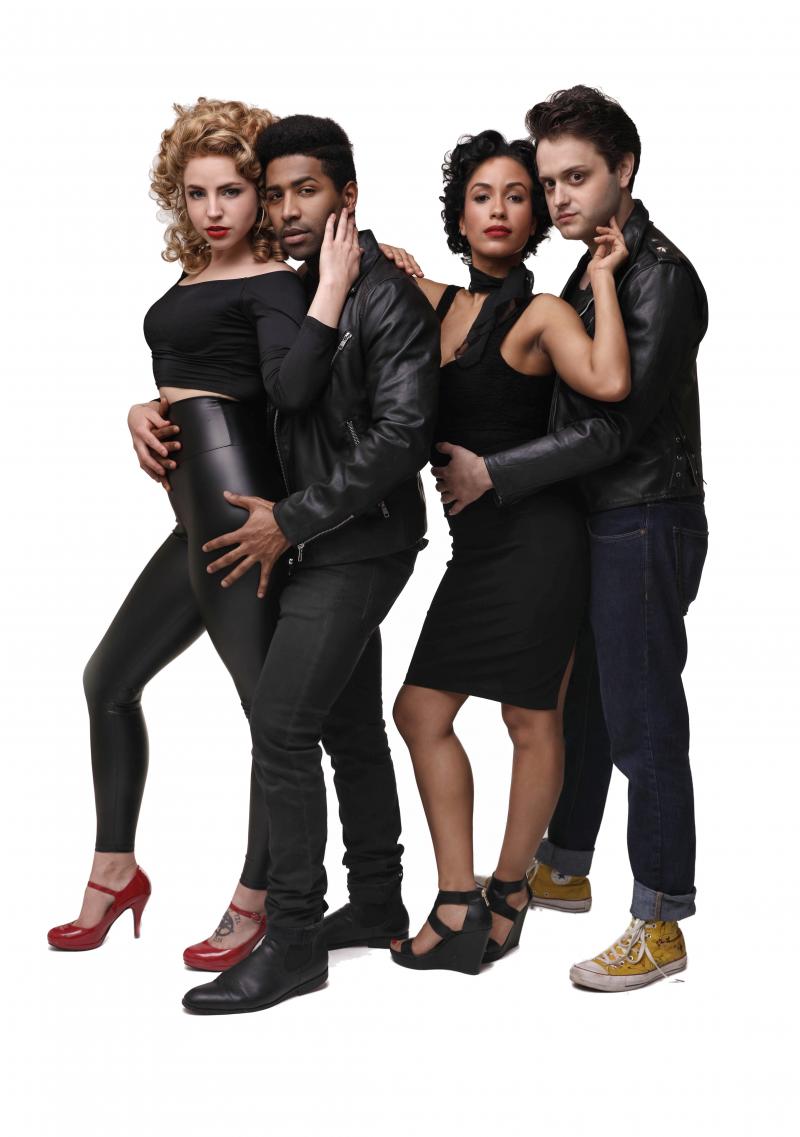 In 1978, I went with neighbors to the local movie theater to see the film adaptation of Grease. That was the first time I had ever gone to the movies without my parents. It was also the first time I had ever looked around the theater to make sure that the other people understood that we were seeing something extraordinary. It turned out that I was right that day in my 6-year-old assessment of Grease, at least if the fact that it went on to become one of the highest grossing musical films of all time is any indication. So when I see that there's a production of the stage musical coming to a theater near me, I always feel giddy. Unfortunately, I rarely leave a production having retained that delicious feeling of giddiness because it turns out once I get there that Danny Zuko isn't being played by John Travolta and Sandy isn't Olivia Newton John. But Serenbe Playhouse, under the direction of the oh-so-talented Brian Clowdus, with their gift for inventive, site-specific staging and their knack for finding the perfect cast, made me forget all about the Danny and Sandy of my childhood and left me with an acute awareness of the fact that Grease is still the word.
The musical tells the story of Danny Zuko (Michael Stiggers Jr.) and Sandy Dumbrowski (Randi Garza), young lovers who spend a beautiful summer together at the beach. The two meet again unexpectedly in the fall at Danny's high school when Sandy decides to attend school there. In an effort to appear too-cool-for-school in front of his gang of benign greasers, Danny dismisses Sandy as just another chick, but when his heart sings a different tune, Danny must try to negotiate a world where the peer pressure to appear cool and the want of true love can co-exist.
Serenbe Playhouse has attracted national attention for their immersive, site-specific stagings, and there's a reason for that. From the recent staging of Carousel in a real carnival with a real carousel as the backdrop for the play to last summer's inclusion of a real Vietnam chopper in their production of Miss Saigon, Serenbe consistently delivers inventive stagings. And their production of Grease is no exception. Here, they've employed a giant movie screen to serve as the backdrop for the play in a staging that is reminiscent of a drive-in movie theater, the kind where the kids piled into the trunk to avoid paying admission. They've even finished off the stage dressing with vintage cars parked around the stage to cement that vintage-1950's feeling. And, to make it truly authentic, there's the smell of fresh popcorn wafting across the wildflower meadow. When Danny Zuko sang "Sandy" in front of the vintage-looking film advertisement for concessions, there was a collective sigh from the audience that spoke to the brilliance of the artistry. Or maybe that was me sighing really loud. Either way, it was dreamy.
In addition to the extra-special staging, this production also boasts some of the finest dancing and singing I've seen on an Atlanta stage. Particularly worthy of note is Michael Stiggers Jr.'s portrayal of Danny Zuko. Stiggers brings a likability to the character that is impossible to overlook. In addition, his dancing and singing are truly Broadway-caliber. Randi Garza, in the role of Sandy Dumbrowski, is also quite strong, and when backed by the talented ensemble Serenbe's rounded up, the two are an unstoppable duo.
While I have long fed that desire to recapture the feeling that 6-year-old me had in 1978 when I first saw Grease in the movie theatre, I'm considering allowing future productions of Grease to pass me by. For right now, I'm hopelessly devoted to the production Serenbe Playhouse has offered up this spring. It's definitely the one that I want.