BWW Exclusive: New Musicals at 54 Series- Jennifer Ashley Tepper Interviews John Jiler and Georgia Stitt About BIG RED SUN
New Musicals at 54 is a series presented by Feinstein's/ 54 Below Programming Director Jennifer Ashley Tepper. Some of the 10 new and diverse musicals by a selection of today's most talented writers have had out-of-town productions, some have had workshops... now's your chance to be first to see them in NYC! Join us at New Musicals at 54 for one-night-only concerts celebrating each new show with songs, behind-the-scenes stories, and all-star casts!
Click here
to learn more about the New Musicals at 54 series. Use code NEW20 when purchasing tickets to three or more shows in the series in a single order and receive 20% off tickets in the Main Dining Room or Bar Rail
Tickets and more information:
http://54below.com
---
JENNIFER ASHLEY TEPPER: Featuring a cast of six and a band of five, Big Red Sun tells the story of a family of musicians. Eddie and Helen Daimler were great swing musicians in the 1940s, but now in the early 1960s their teenage son Harry, a budding songwriter himself, lives alone with his mother and writes songs about his great war-hero father. In an effort to write more truthfully, Harry unearths a dark family secret. World War II carved a silent divide between those who fought and those who waited - a truth unshared. In a few short years, the simple melodies of Kern and Berlin were replaced by the dizzying energy of jazz and the beginnings of rock and roll. This is the story of a family that changed as much as their music did.
John Jiler and Georgia Stitt started writing their musical Big Red Sun together in 2005! In the last 10 years, they have developed the show with institutions like the York Theatre, ASCAP, NAMT, TheatreWorks Palo Alto and more. The show has even won the Harold Arlen Award. Tell us about what inspired you to tell this story on stage.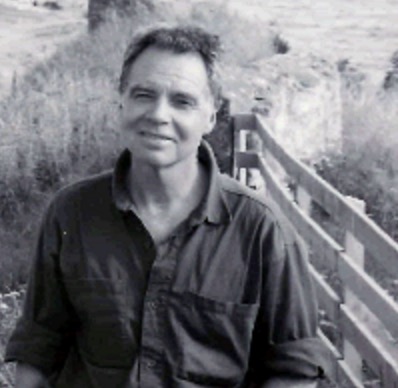 JOHN JILER: Georgia and I began working on this project at the 2005 ASCAP workshop. We both felt that the post-World War 2 era was particularly fertile ground for a musical; the troops flooded home, and after an afternoon of kissing in the streets, they looked around and noticed America had changed in their absence. The melodies of Jerome Kern had been replaced by the minor chords of jazz and the first raw sounds of Rock and Roll. It was a perfect reflection of the change in society; a horrible enemy had been beaten, but now a subtler, darker peace ensued.

GEORGIA STITT: John pitched this idea to me and he already had a first draft of the show. As I read his earliest lyrics I got excited about charting how much the pop music in America changed between the 1930s and the 1960s. When I'm considering whether or not a story might make a good musical, my first question is whether or not the story needs music. And yes - this is not just a story that we musicalized; it is a story about music and its characters are musicians. They simply had to sing.
JENNIFER ASHLEY TEPPER: John was the recipient of both the Rodgers and Kleban Awards for his musical Avenue X, which ran at Playwrights Horizons. His work has also been seen at the Eugene O'Neill National Playwright's Conference and the Kennedy Center. Georgia is known for her popular albums featuring Broadway artists: This Ordinary Thursday and My Lifelong Love, as well as musicals including Alphabet City Cycle, Mosaic (Off-Broadway, 2010), and The Danger Year. Her other credits include music supervision, music direction, and/or vocal coaching on The Last 5 Years film, America's Got Talent, and Grease: You're The One That I Want. John and Georgia, what excites you and challenges you about writing for theatre today?
JOHN JILER: I think what is most exciting are the things that remain eternal. You're in the wings and you feel the live audience out there. You're in the audience, you feel the live actors in the wings. It was true in Greek amphitheatres, it's true now. Of course we're all challenged, in the digital age, by the competition from flashier entertainments......whether on jumbo-trons or cell phones. Can the audience's attention span still be held by live theatre? Apparently, always, YES!
GEORGIA STITT: I love John's answer, and it speaks to his optimism and passion. I think the challenge for me is that I want to find a fresh way to tell a story so the audience remains engaged, but I don't want to re-invent the wheel. In this show, we've had lots of moments where we tried to break the rules of musical theater and then we learned, perhaps the hard way, why the rules were there to begin with! The songs want to be entertaining and full, but they also have to be doing the work of the storytelling. Contemporary audiences really have seen it all, and so what we have to offer is the thrill of being in the same space and the same moment with the creation of the art. Keep that fresh and the theater will live forever.
JENNIFER ASHLEY TEPPER: To learn more about Georgia's shows, recordings and songs, check out: http://georgiastitt.com/ (And grab the sheet music to sing her terrific tunes!) You can also search her on YouTube, and you'll end up falling down a rabbit hole of amazing performances like this one:
And for more information on John's writing and how you can license his shows, head on over to: http://www.johnjiler.com/ (You can also get his books there!)
John and Georgia, when were you exposed to theatre, and when did you know it was what you wanted to pursue professionally?
JOHN JILER: I grew up in Manhattan, and I was taken to Broadway with the regularity of a country boy going to the drive-in. I took my teen-age girlfriends to the Carlyle to hear Bobby Short sing Noel Coward. A jaded upbringing? No doubt! But it wasn't until college that the bug actually bit me. I was on the baseball team, and one day I stood up in the locker room and told my team-mates that I thought we ought to cancel the following week's game in protest of the Vietnam War. I suddenly felt 20 pairs of venomous eyes on me. Around the same time, the women in the theatre department were complaining there were no men to be in the plays. Instantly, my career path changed.
GEORGIA STITT: My way into the theater was through music. I did theater in high school but I was just as often in the pit orchestra as I was on stage. I wrote poetry in my journal and I wrote classical music in my composition lessons and I played piano and studied conducting but I really don't think it was until a summer at The College Light Opera Company in Massachusetts when I was 20 that I realized a career path was available that would allow me to do all of them at once. That summer, my conducting mentor was John Morris Russell (who now is the conductor of the Cincinnati Pops Orchestra) and my fellow college-aged music staff dingbats were Joe Olefirowicz (conductor at the Vienna Volksoper) and Eric Whitacre (Grammy-Award winning choral composer). The music-making that summer was, literally, life-changing for me. I came back to college and started writing a musical.
JENNIFER ASHLEY TEPPER: Big Red Sun is part of the great tradition of musicals that chronicle the changes in society that happened alongside the evolution of rock and roll music, including Memphis, Hairspray, and Bye Bye Birdie. The topic is a rich one to mine for stories that make terrific musicals. As time passes in Big Red Sun, the family in the show goes from identifying with swing music to identifying with jazz and rock and roll. How do you utilize these different genres to tell your story theatrically? Were there any particular artists of these genres who inspired certain songs in the show?
JOHN JILER: The protagonist in the show, a 1960's teenager, takes the musical journey of his generation. As he gradually learns he's been lied to by his parents, he rejects the sounds of their legacy (klezmer and swing music) and embraces the angry sounds of Rock and Roll and early folk music. Of course all these forms have master practitioners, and along the way we fell in love with all of them: from the Klezmatics to Glenn Miller to Oscar Brown to the Beatles to Bob Dylan.
GEORGIA STITT: And Helen O'Connell. You introduced me to her and now she's one of my favorites.
JENNIFER ASHLEY TEPPER: Georgia has been deeply involved with The Lilly Awards, which supports the foundation of the same name. The Lilly Awards Foundation aims to promote gender parity at all levels of theatrical production and develop and celebrate the work of women in the theater. What steps do you think the theatre industry has taken toward gender parity in the last 10 years, and what do you hope to see happen in the next 10 years?
GEORGIA STITT: Oh, thanks for asking! Well, I think the biggest change is that our community is talking about it. Six years ago when Marsha Norman and Theresa Rebeck and Julia Jordan created The Lilly Awards, it was because they wanted to shine a light on the amazing work of some strong theater women who were more or less invisible in the industry. In the last decade, in addition to The Lillys, we have seen the launch of The Kilroys list (a list of highly-lauded plays by women and the contact information for their representatives, created to combat the idea that good plays by women don't exist), and we've now got The Interval, a fantastic website that hosts really great interviews by and with theater women. Along with The Dramatists Guild we've got The Count, which is a statistical look at what the actual numbers of women being produced is in different parts of the country. When I joined the Lillys two years ago, women's work across America was produced at 17-19%. This year the national number is up to 22%. The goal is 50%. We would like to make our own organization obsolete. If this topic interests you, please check out www.thelillyawards.org.
JENNIFER ASHLEY TEPPER: John has worked as a writer in many different fields; he has achieved as a musical theatre writer, playwright, author, journalist, and more. John, how do you feel that working in these different forms impacts your writing? Have you found one skill interacting with another in any way that has surprised you?
JOHN JILER: Well, I was writing my first and only other musical (Avenue X, with Ray Leslee) at the same time I was writing a non-fiction book about the homeless......seemingly a wide gulf between the fanciful and the grimly real. But I think all good writing is essentially truthful. It's the big issue between my wife and I---she's a college history teacher, and she would say that if you want to know the truth about, say, the 19th century, learn the facts. I would say, "Read Moby Dick!"
JENNIFER ASHLEY TEPPER: The musicals, plays, music, film, television, and other art that Georgia and John have found informative to their writing on Big Red Sun and elsewhere are incredibly diverse.
GEORGIA STITT: It's interesting; I think these are two very different questions. In general, my heroes of musical theater writing are the people who most seamlessly connect the play with the songs. Making that line between scene and song feel inevitable is my absolute goal in writing musicals. So, Sondheim is obviously at the top of my list, but also Frank Loesser. I think what he did in The Most Happy Fella is unmatched, and I have long aspired to create something like that. Musically I seem to be drawn to composers who can capture energy in music. I love Stravinsky, Prokofiev, Poulenc, John Adams, Joan Tower, and, of course, I'm a sucker for JRB. It all goes back to Bach, who is my #1 favorite composer, and to whom I still turn to calm my nerves and to make order out of life's chaos. That said, in Big Red Sun a lot of the songs are diegetic, meaning that the characters know they are performing, and that has called on a different skill set than some of my other shows. So for Big Red Sun I've really listened to a lot of swing music and I've found a real sense of relief in the early 1960s arrival of Bob Dylan into a late 1950s musical scene where people weren't really talking about anything. And then he did.
JOHN JILER: Well, I was an only child and my constant companions were my Ella Fitzgerald records, so I've been listening to---and worshipping---Porter, Berlin, Gershwin and others almost since birth! But as a writer of both drama and prose, I also include in my pantheon Chekhov and Miller and Williams and Pinter, and Virginia Woolf, and Edith Wharton, and Shakespeare and Somerset Maugham and about a thousand others! Specifically, "The Best Years Of Our Lives," is the best movie ever made about the post-war era---and maybe about anything!
JENNIFER ASHLEY TEPPER: Stephen Schwartz gave John and Georgia some fantastic yet shocking advice about musical theatre... What do you feel you've learned along the way that has been most valuable to the show? How has the piece evolved since you began?
JOHN JILER: Slowly but surely throughout the process, we've eliminated the "what ifs?" Way back at the ASCAP workhops, Stephen Schwartz shared the most remarkable statistic with us; 95% of all musicals come from other sources. So I asked Stephen why, and he basically said "Well, it's so damn hard to write a musical to begin with, you're afloat on a such a treacherous sea, that if at least if you can go from one buoy to another---plot point A to plot point B to plot point C---you have SOMETHING to hang on to!" Georgia and I looked at each other; we were part of the 5% doing an original story. Hence we were sitting around saying "but what if it takes place on Mars?" "what if everyone is a gay cowboy?" etc. Through the course of our workshops, we've learned how to make decisions.
GEORGIA STITT: Yep. That workshop process is devastating and has also been so important for us. Even in the last year we've done some rewrites that now seem obvious - getting rid of some of the less significant characters, giving the emotional meat to our leads, making sure each character has growth and avoiding the tendency to write them the way we've seen other characters portrayed in other musicals. Looking through my files, I can tell you that in addition to the cast album we will (hopefully) one day make for this show, we have enough cut material to fill two more albums. But you wouldn't want to buy those!
JENNIFER ASHLEY TEPPER: John and Georgia are working on many other projects right now. You can check out new work of theirs if you keep an eye on the Nylon Fusion company, the 11th Hour Company, Arena Stage, Waterwell and more. Tell us about your upcoming projects.
JOHN JILER: 2016, for me, is going to be dominated by straight plays. I've just finished a run of my Half Moon Bay with the wonderful Nylon Fusion company. Another play of mine, Channel, is under option, and I'm about to unveil my newest, The Badger House, at the Playwrights Directors Unit of the Actor's Studio, of which I'm a member....and then of course, there's the future of Big Red Sun. We're embarking on what we hope will be a long, fruitful developmental relationship with the wonderful 11th Hour Company in Philadelphia, which specializes in bringing out the core of intimate musicals.
GEORGIA STITT: And I've spent this year writing several things at once, and they're all nearing completion at the same time. This rewrite of Big Red Sun has been huge, and I've also nearly finished the first draft of two other shows. Arena Stage has commissioned a new musical from me called Snow Child based on the novel by Eowyn Ivey. I'm writing music and lyrics along with DC-based playwright John Strand and Alaska-based bluegrass musician Bob Banghart. We're reading the first draft of the whole show with director Molly Smith at the end of January. And I've also been brought in to work with Waterwell, a theater company here in NY, on an adaptation of the Sophocles play AJAX. That show, which I'm writing with Kevin Townley, also called on my swing-writing chops, but it lives in a much more contemporary world. Also in the works are a new musical called Tempest Rock that I've just started writing with Hunter Foster and an overhaul of my show The Danger Year with director/choreographer Warren Carlyle. And I'm writing an epic choral piece featuring Tituss Burgess but I don't quite know what it is yet. I just knew I wanted to write for him, and so there ya go.
JENNIFER ASHLEY TEPPER: What is the best advice you've received or lesson you've learned as a writer? What do you wish you could tell younger writers and/or the younger version of yourself?
JOHN JILER: Don't look back! Most people in the world are trudging off to jobs they hate. Embrace your life, allow yourself to feel the rejection when it comes but don't be defeated by it, and celebrate your freedom! Even Meryl Streep can only play what's written for her. You can wake up in the morning and write about ANY DAMN THING you feel like! And someone who reads it or sees it may be utterly transformed by it.
GEORGIA STITT: And for me, I think I continue to learn the lesson that you just have to keep writing. There have been years when I've had a computer full of half-finished projects, but when someone says "Can you send it to me?" I say, "Well, it's not exactly finished yet." Finish it. It's not done until it can live outside of you. It's not just about making it; it's about birthing it.
JENNIFER ASHLEY TEPPER: Audiences who come see Big Red Sun at Feinstein's/ 54 Below on January 19 can expect sweeping, eclectic music and new arrangements and orchestrations to tell this compelling story... performed by a cast and band that will include: Jill Abramovitz (Cinderella, Martin Short: Fame Becomes Me), Adam Cochran (Songbird), David Josefsberg (An Act of God, Honeymoon in Vegas), Betsy Morgan (First Daughter Suite, The King & I), Michael O'Brien (Fiddler on the Roof at the Walnut Street Theatre), and more... with Georgia Stitt herself on piano, Randy Landau on bass, and Shannon Ford on drums.
JOHN JILER: I think audiences will get a sense of the panoramic sweep of American popular music in the last century, refracted through the creative lens of Georgia Stitt and John Jiler. The lineage, from Klezmer through Swing through Jazz to Rock and Roll, will begin to make musical and emotional sense. For us, the education will be about our story---squinting at the score, what upheavals go on within the heart and mind? What specifically is the thread that runs from a depression-era Bar Mitzvah band right on through to the Rolling Stones?
GEORGIA STITT: I'm doing some new vocal arrangements and writing new orchestrations for the show, so it will be livelier than anyone's ever heard it before -- including me. And we've got some great voices on board, good friends and colleagues I've long wanted to work with, and a vast array of musical styles with which to challenge them. It's a really fun score, sexy and energetic, if I do say so myself. I really think it's going to be a kick-ass concert.
JENNIFER ASHLEY TEPPER: What is your ideal future for Big Red Sun?
GEORGIA STITT: I'm always surprised by this question, and it comes up all the time. The real answer? I want a smart director and a bold theater to commit to us. I want a production where we don't have to compromise on our vision; we've already written a small show (6 actors and 5 musicians, minimal set).Now we need the resources to make it look magical. It's an epic story about America told through the eyes of a few people who were changed by their place in it. There have been many moments in the last decade when John and I nearly gave up, but something about the pull of this story has refused to let us go. I hope you'll all come to Feinstein's/ 54 Below on January 19th to find out why!
Come see the show! http://54below.com/