3 of 5 Kennedy Center Honorees Refusing to Attend White House Ceremony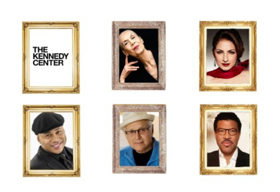 As BWW recently reported, THE KENNEDY CENTER HONORS announced that its honorees for 2017 will be actress, dancer and choreographer Carmen de Lavallade, singer-songwriter and actress Gloria Estefan, hip hop artist LL COOL J, television writer and producer Norman Lear and renowned musician and record producer Lionel Richie. They will be recognized during THE 40th ANNUAL KENNEDY CENTER HONORS, to be broadcast Tuesday, Dec. 26 (9:00-11:00 PM, ET/PT) on the CBS Television Network.
According to Showbiz411 however, three of the five inductees are refusing to attend the White House's official dinner and ceremony, which takes place the night before the CBS show is taped. Those who have declined the invitation include Norman Lear, Lionel Richie, and Carmen deLavallade. LL Cool J and Gloria Estefan have not yet confirmed whether they will be in attendance.
Further complicating the issue is the fact that the KENNEDY Center will have to find entertainers willing to take part in the show, taping December 3rd, should Trump and First Lady Melania decide to be present in the presidential booth, as per tradition.
Stay tuned...
Image courtesy of CBS
Related Articles