BWW Review: CONCRETE IMPERMANENCE at Space Theatre, Adelaide Festival Centre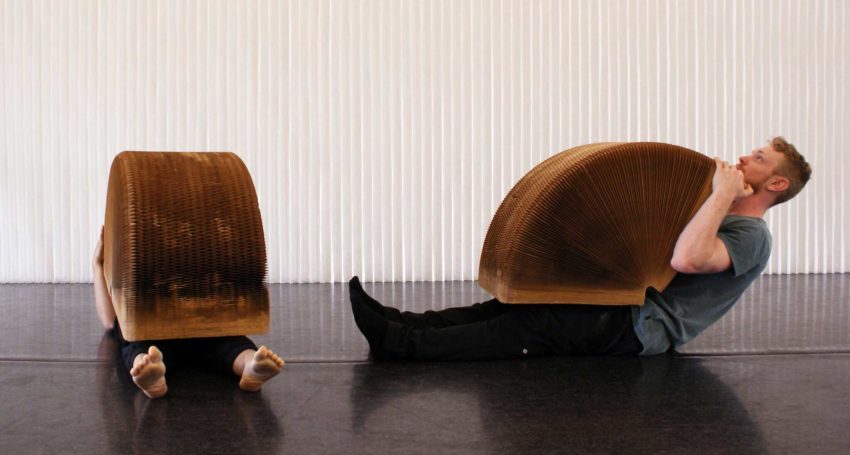 Reviewed by Pamela Watts, Thursday 17th May 2018.
This is an engaging performance challenging us to experience
Concrete Impermanence
. Created by Alison Currie, and presented by the Adelaide Festival Centre's inSPACE program and Insite Arts, this performance is the world premiere. Our understanding of something that was stable becoming suddenly unstable will make us question our understanding of our personal world. This is an abstracted performance based on the interplay of human movement and intriguing visual imagery. It takes us on a journey of time and space, creating a narration of experiential existence in an uncertain world. Led by a well-constructed sound-scape, this performance challenged the familiar with the unexpected. We experience the inevitability of change and, therefore, instability, both physical and emotional, and understand that change is the only constant. The title, Concrete Impermanence, reminds us of our human fragility. Visually compelling, employing technically intriguing sculptural constructions, created by Stephanie Forsythe and Todd MacAllen, these pliable, amorphous constructions are manipulated by the performers to create interplay with the physical world from landscape to architectural shape. Working with a deeply abstract concept through dance movement, the three dancers, Amrita Hepi, Lewis Rankin, and Stephen Sheehan, interact with evolving forms in an ever-changing and unpredictable world, illustrated with sound and image. The sculptural forms punctuate both space and movement, provoking our imaginations. The successful integration of these multiple elements is a credit to Alison Currie, and all the creative team who assisted in the development and realisation of this performance. The dancers performed an energetic and dynamic experience of contemporary theatre that pushes the boundaries of dance. Every performance is audio described and is accompanied by a touch tour, so it is suitable for deaf and hearing audiences.