Latest News on In Fine Company
Latest News on In Fine Company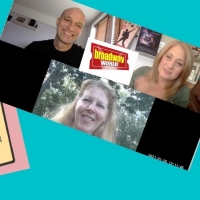 BWW Exclusive: Kristin's Korner with Special Guests, Producers Larry Rogowsky and Sue Gilad
by BroadwayWorld TV - Jan 29, 2021
Today's episode features: Larry Rogowsky and Sue Gilad (In Fine Company). The Tony Award-winning Broadway producers have partnered to bring you: Company, Moulin Rouge! (Broadway, National Tour, UK and Australia), Jagged Little Pill, Angels In America (Revival), and more!

BWW TV Exclusive: Konversations with Keeme: A Chat with Suzanne Gilad!
by Konversations with Keeme - Nov 7, 2018
Thirteen year old Ajibola Tajudeen, better known as Keeme, is the host of New Paradigm Theatre's web series now in it's second season here on BroadwayWorld. 'Konversations with Keeme' is show where Keeme interviews seasoned television and film professionals like Tamara Tunie of Law and Order: Special Victims Unit and Renee Lawless of Tyler Perry's The Have and the Have Nots, as well as Broadway veterans such as Emmy and Grammy winner, Paul Bogaev, and Broadway pros Christine Dwyer, Kelly Grant, Juwan Crawley and more.