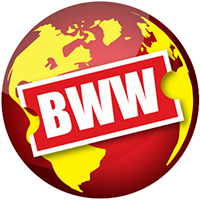 Detroit Rep Announces Virtual Homecoming
by BWW News Desk - Feb 17, 2021
The Virtual Homecoming is a fundraiser for the Theatre and includes personal stories from DRT artists, never-before seen footage from past shows, and readings of scenes for possible future productions. This event is free and open to the public.

Joe Iconis & Family Return To Weston
by BWW News Desk - Oct 3, 2018
Fresh from the runaway success of his Broadway-bound production of Be More Chill, musical theatre vanguard and rabble-rouser Joe Iconis brings his merry band of theatre punks back to Weston for a fall foliage concert run. The New York Times recently dubbed Joe and his troupe of musical mavericks "the future of musical theater,' so treat yourselves to some of the industry's hottest new work in Weston's new, versatile performance surrounded by Vermont's famed fall foliage!