Latest News on Nate Faust
Nate Faust News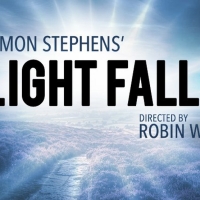 Steep Summer Shows Continue with Simon Stephens' LIGHT FALLS
by A.A. Cristi - Jun 30, 2022
Steep Theatre's second summer production is the US premiere of Tony Award-winning playwright Simon Stephens' Light Falls set to open July 8th. Stephens, Steep's Associate Playwright, will make his fifth production with Ensemble Member Robin Witt once again serving as director. Witt has also directed Stephen's Wastwater, Motortown, Pornography and Harper Regan, Steep's bestselling production.
POMONA Extension To Go On Sale Friday At 2pm
by A.A. Cristi - Aug 1, 2019
When Ollie's sister goes missing, her search leads her to Pomona a?" a bleak, concrete island in the middle of a scarred city. Part thriller, part fantastical puzzle, Alistair McDowall's Pomona twists and turns its way into the dark heart of a world built on pain and suffering and asks the question - is it even possible to be good anymore?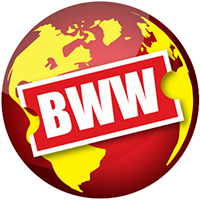 Alistair McDowall's POMONA to Play Steep This Summer
by Julie Musbach - Jun 19, 2019
Steep Ensemble Member Robin Witt will close out the company's 18th season with Alistair McDowall's Pomona. McDowall was the playwright behind Steep's 2015 hit Brilliant Adventures, which marked his U.S debut and was also directed by Witt. His work has been produced extensively, including productions at the Royal Court, the National Theatre, and the Royal Exchange. McDowall is a Bruntwood Prize winner and recipient of the 2018 Pinter Commission from the Royal Court. Robin Witt is a longtime director at Steep whose work includes the 2018 hit Linda and Cordelia Lynn's Lela & Co, which won 2018 Jeff Awards for Director, Production, and Performer in a Principal Role.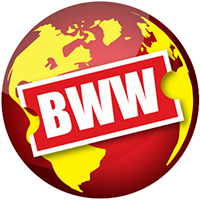 RED REX Extended Through March At Steep Theatre
by A.A. Cristi - Jan 28, 2019
With the original run completely sold out, Steep Theatre is extending the run of Ike Holter's Red Rex through March 16 and adding Wednesday evening performances to the schedule beginning February 6. Tickets are on sale now at steeptheatre.com/redrex, and they're expected to sell very quickly. 
BWW Review: RED REX at Steep Theatre
by Rachel Weinberg - Jan 26, 2019
Ike Holter's RED REX, now in its world premiere at Steep Theatre, is a delightfully meta-theatrical experience. The play is the sixth in local playwright Holter's ambitious seven-play cycle about Rightlynd, the fictional 51st ward of Chicago. It is one of the most intriguing, brilliant, and solidly constructed plays in the 'Rightlynd Saga.' RED REX is Chicago theater that is quite literally about Chicago theater. Yet Holter never panders to his theater-loving audience in his writing. Watching RED REX is a simultaneously gratifying and challenging experience, and that's precisely what makes this play so powerful.

Photo Flash: First Look at RED REX at Steep Theatre
by Stephi Wild - Jan 23, 2019
In January, Steep Ensemble Member Jonathan Berry returns to Steep to direct the world premiere of Ike Holter's Red Rex, the sixth play in Holter's seven-play "Rightlynd Saga" about Chicago. Since the 2012 production of his Hit the Wall, Holter's work has gained increasing national and international attention. In describing the "Rightlynd Saga," Chris Jones of the Chicago Tribune opined that it "might just be one of the most significant literary achievements in modern-day Chicago." Holter's play Rightlynd, part of the seven-play saga, is currently in production at Victory Gardens Theatre, and his Lottery Day, the final play in the saga, premieres in the Spring of 2019 at the Goodman Theatre. Director Jonathan Berry has been at the helm of many of Steep's most memorable shows, including the recent smash-hit production of Simon Stephens' Birdland.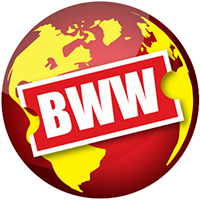 Jonathan Berry To Direct Ike Holter's RED REX
by A.A. Cristi - Nov 19, 2018
-A small theater company moves into an abandoned Chicago storefront. Led by their adventurously thirsty artistic director, they embark on an explosive new play with the hope of finally breaking it big. When the ensemble realizes their source material might not be as original as once assumed, they are thrust into an intense confrontation with residents of their new community, who not only want them out, but will take their story back by any means necessary. Red Rex is the sixth play in Ike Holter's seven part 'Rightlynd Saga," which also includes Exit Strategy, Prowess, and The Wolf at the End of the Block.

Steep Announces New Ensemble Members
by Julie Musbach - Mar 29, 2018
Steep Theatre is thrilled to welcome several new members to its ensemble of artists. Nate Faust, Brandon Rivera, Amber Sallis, and Sasha Smith are the newest members of Steep's acting ensemble. Both Faust and Sallis appeared in last year's Earthquakes in London, and Sallis returns to Steep's stage next week in Simon Stephens' Birdland. Brandon Rivera debuted at Steep in Brilliant Adventures, and Sasha Smith appeared in Steep's Hookman and Hinter.
Mike Bartlett's EARTHQUAKES IN LONDON to Make U.S. Debut at Steep Theatre
by BWW News Desk - Jan 26, 2017
Steep Theatre will present the first professional U.S. production of Tony nominee and Olivier Award-winning playwright Mike Bartlett's Earthquakes in London, opening January 26, 2017. Steep's production opens on the heels of another Chicago production of this enormously exciting playwright's work, the critically-acclaimed King Charles III at Chicago Shakespeare Theatre. Earthquakes will be helmed by one of Chicago's most exciting talents, Steep Ensemble Member and Jeff Award-winning director Jonathan Berry.  Berry recently directed Steppenwolf Theatre's Constellations, and, over the years, has consistently produced some of Steep's most notable shows, including Season 15's Posh by Laura Wade, which won the Non-Equity Jeff Award for Best Ensemble, and was nominated for Best Director and Best Production.