Latest News on Eric Dean Davis
Stage Credits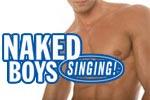 Naked Boys Singing!
  [Off-Broadway]
Original Off-Broadway Production, 1999
Performer 1 [Replacement]
Eric Dean Davis News
BROADWAY HOLIDAY SPECTACULAR Benefitting Dutchess County Pride Center Will Be Held in December
by Blair Ingenthron - Nov 20, 2022
Start the holiday season with a special holiday concert featuring Broadway's best and more! On Sunday, December 4, 2022, Broadway performers will come together for 'Broadway Holiday Spectacular' benefitting the Dutchess County Pride Center.  Come hear your holiday favorites as well songs destined to be on your holiday playlist.
Epic HAIR 50th Reunion and More Will Join Broadway Sings for Pride's 'Revolution'
by Julie Musbach - May 23, 2018
On Monday, June 18, 2018, the theater world and New York communities will come together for Broadway Sings for Pride's 8th annual charity concert entitled "Revolution"!  Hair co-creator James Rado (Grammy-Award Winner) and Hair original choreographer Julie Arenal (Broadway/West End) will join over 35 tribe members to celebrate Pride with a special Hair reunion musical performance during the event.
Photo Flash: Meet the 10th Anniversay Cast of 'Naked Boys'
by Faetra Petillo - Aug 21, 2008
NAKED BOYS SINGING!, the fifteen-song celebration of the male form hit yet another milestone: it began its tenth year on Saturday July 26th. The Naked Boys are appearing on New World Stages Stage 4, graciously shared with the other (clothed) Boyz of New World Stages: Altar Boyz! New World Stages is located at 340 West 50th Street, between 8th & 9th Avenues. Naked Boys plays Fridays at 10:30pm and Saturday evenings at 6pm.