Latest News on Charlie Culkin
Charlie Culkin News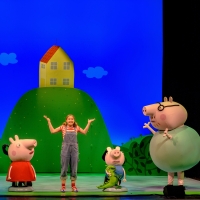 Review: PEPPA PIG BEST DAY EVER, Theatre Royal Haymarket
by Charlotte Bois-Pursey - Dec 5, 2022
Peppa Pig and friends come to London's West End, offering toddlers the chance to experience live theatre in a fun and friendly environment. Not much in it for the adults but a hit with Peppa's young devotees.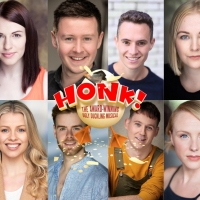 HONK! Will Be Staged Open-Air This Summer in the Grounds of Ely Cathedral
by Nicole Rosky - Jun 21, 2021
Casting has been revealed for 'Honk!' the award-winning musical by George Stiles and Anthony Drewe which will be staged open-air against the stunning backdrop of Ely's most iconic landmark, Ely Cathedral.
Full Cast Announced For MEET THE TEASPOONS at the Tabard Theatre
by Stephi Wild - Jul 19, 2018
The Tabard Theatre today announces full casting for Meet the Teaspoons. From fabulous songs to lovable characters, this brand new play is a fun filled theatrical adventure the whole family can enjoy.
Charlie Culkin Frequently Asked Questions
What is Charlie Culkin next theatre project?
Charlie Culkin's next show will be Peppa Pig's Best Day Ever! which opens on 12/1/2022 on West End.
How many Broadway shows has Charlie Culkin been in?
Charlie Culkin has not appeared on Broadway.
How many West End shows has Charlie Culkin been in?
Charlie Culkin has appeared on London's West End in 1 shows.
What was Charlie Culkin's first West End show?
Charlie Culkin's first West End show was Peppa Pig's Best Day Ever! which opened in 2022