Joey Barreiro Returns to Nashville as Star of the National Tour of A BRONX TALE
It's a homecoming of sorts for Joey Barreiro this week as he and his castmates from the national tour of A Bronx Tale - the Broadway musical that's based on a one-man show created by actor/writer Chazz Palminteri - encamp at Nashville's Tennessee Performing Arts Center for a week-long stand.
The tour is bringing Barreiro back to Music City where, he maintains, he had one of his most delightful theatrical experiences to date: Studio Tenn's production of Into The Woods. "Matt Logan is a genius, of course," he says. "As is Jake Speck and his lovely wife, Emily, who played a harp that was set on my lap!"
"I had the chance to work with people like Nan Gurley and Matt Carlton - so many genius people," he recalls.
Now, six years later, Barreiro finds himself back in Nashville as he stars in the national tour of A Bronx Tale, which he describes as "a family show that brings people to the theater who normally wouldn't come."
Described as a "streetwise musical," A Bronx Tale promises to take audiences to the stoops of the Bronx in the 1960s - where a young man is caught between the father he loves and the mob boss he'd love to be. Featuring an original doo-wop score, this is a tale about respect, loyalty, love, and above all else: family.
A Bronx Tale premiered at the Tony Award-winning Paper Mill Playhouse to critical and popular acclaim in Spring 2016, prior to its opening on Broadway at the Longacre Theatre on December 1, 2016, following previews from November 3. The show ended its Broadway run on August 5 of last year, having played 700 performances - the second longest running show in the history of the Longacre Theatre.
"The show is going fantastically," Barreiro reports during a phone call from Greeneville, South Carolina, where the company was in performance during the week before heading to Nashville. "It's a good show to tour because it speaks to a lot of different audiences."
The musical version of A Bronx Tale has evolved from the one-man off-Broadway play, A Bronx Tale, written and performed by Palminteri in 1989. During the original off-Broadway and subsequent Los Angeles engagements, Robert De Niro came to see the show, and brought the story and star Palminteri to the screen in 1993, making his film directorial debut in the process. Following the success of the film, Palminteri performed the one-man show A Bronx Tale on Broadway in the 2007-2008 Season.
Often compared to the Tony Award-winning musical Jersey Boys, A Bronx Tale has proven so popular with audiences not likely to embrace new musicals that it has become something of a selling point for the show. "Absolutely," Barreiro says enthusiastically." One of the main selling points for the show is its popularity among men who aren't that interested in theater. But we have a couple of gunshots and really good fight choreography - and I think men can really identify with the classic story about the relationship between a father and son that's at the heart of A Bronx Tale."
Barreiro plays the role of Calogero who, the actors says, provides the moral center of the story told in A Bronx Tale: "He's the guy who has to learn all the lessons and he is conflicted about whether he should be following his father Lorenzo or his mentor Sonny; both men have very different world views," he explains.
When Calogero falls in love with a young African-American woman in the tumultuous 1960s - the time period in which the story is set - he faces further challenges in relating to both his father and his mentor and their reactions to the relationship.
As a result, Barreiro says Calogero "learns a lot as the show goes on."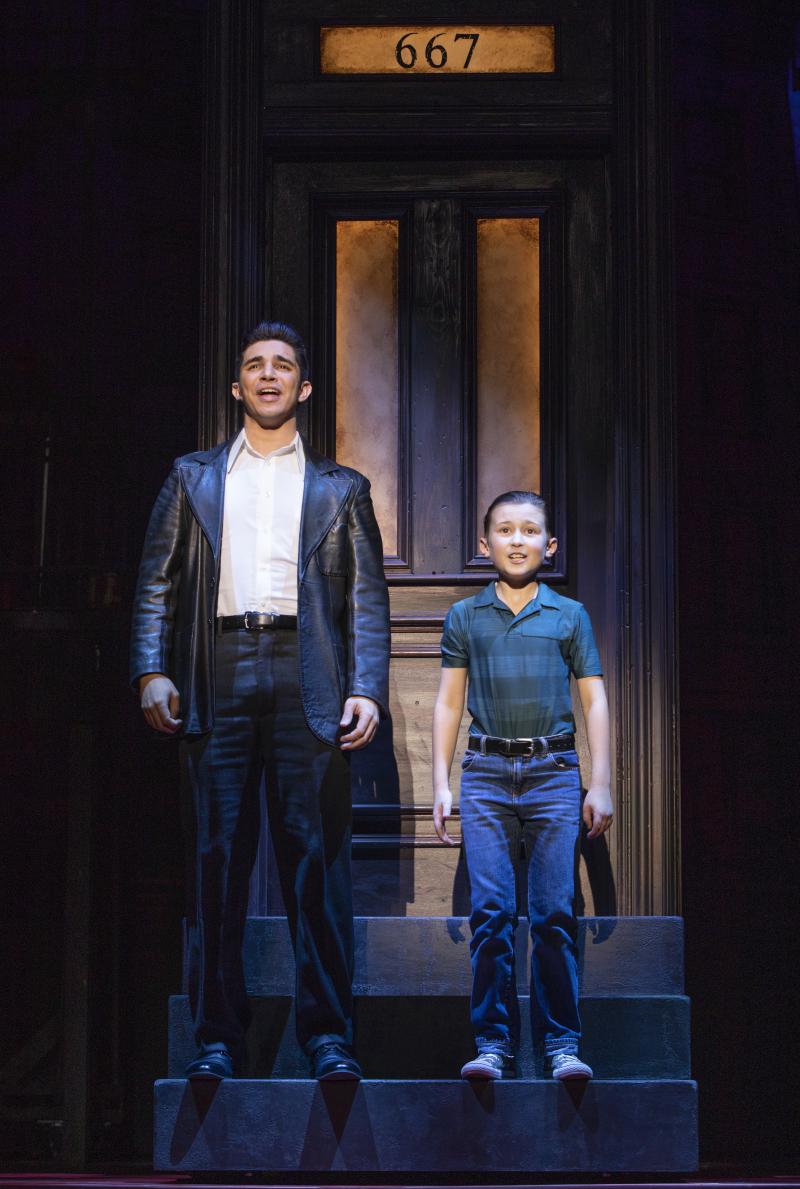 "I can identify with him, for sure," he muses. "And I think we can all understand complicated family dynamics and how, when you are young, you feel like you know more than you actually do and being smacked int the face with your own ignorance."
For Barreiro, who grew up in Miami, singing has always been a part of his life - "I was in chorus until college," he says - although he never really pursued acting until he was in college and auditioned for his first role.
"I play piano and guitar and bass, but in my senior year of high school, I began to ask myself 'what am I going to do for the rest of my life?'" he explains
Never having acted before, he auditioned for his first theatrical gig and the die was cast. His parents, he says, have always been supportive of his choices and now that he's a successful touring actor (in addition to A Bronx Tale, he played Jack Kelly in the second national tour of Newsies), they are even more so.
"I love touring," he says. "But it's not a lifestyle I would choose for the rest of my life, but right now it's fun. You get to see a lot of the country."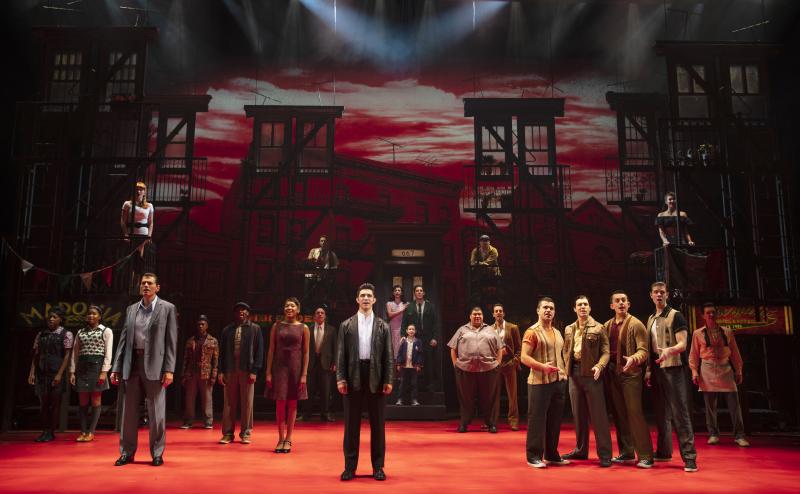 The cast of the national tour of A Bronx Tale features 11 alumni from the Broadway production and is led by Joe Barbara as Sonny, Richard H. Blake as Lorenzo, Joey Barreiro as Calogero, Michelle Aravena as Rosina, Brianna-Marie Bell as Jane, Antonio Beverly as Tyrone, Frankie Leoni as Young Calogero and Shane Pry as Young Calogero Alternate.
A Bronx Tale features a book by Academy Award nominee Chazz Palminteri, music by Oscar, Grammy, and Tony Award-winner Alan Menken, and lyrics by Grammy Award winner and Oscar and Tony Award nominee Glenn Slater, directed by two-time Oscar winner Robert De Niro and four-time Tony Award winner Jerry Zaks, with choreography by Tony nominee Sergio Trujillo. A Bronx Tale makes its Nashville premiere February 12 -17 at the Tennessee Performing Arts Center's Jackson Hall. For tickets, call (615) 782-4040, go by the TPAC Box Office at 505 Deaderick Street in downtown Nashville, or visit www.TPAC.org.
photos by Joan Marcus
Featured This Week on Stage Door
Shoutouts, Classes, and More from Your Favorite Broadway Stars
Related Articles
Jeffrey Ellis is a Nashville-based writer, editor and critic, who's been covering the performing arts in Tennessee for more than 35 years. In 1989, Ellis (read more...)