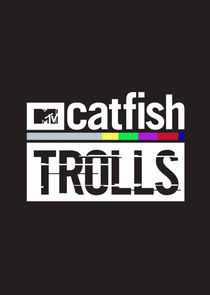 Radio host, television star and internet provocateur Charlamagne Tha God, and co-host Raymond Braun, will give everything they've got to stop internet trolls, the most pervasive and consistent troublemakers online. Using the "Catfish" brand of investigating the truth, Catfish: Trolls unmasks the internet's most vocal trolls to drag them out of hiding and into the light.

- Source TVMaze

MTV's CATFISH: TROLLS to Premiere Today
by BWW News Desk - July 18, 2018
MTV's 'Catfish: Trolls' will premiere today, July 18th at 10PM ET/PT. The three-week event will explore one of the most pervasive and consistent issues online: internet trolling. Using the 'Catfish' brand of investigating the truth, host and executive producer Charlamagne Tha God, and his co-host, s... (
more...
)

MTV's CATFISH: TROLLS to Premiere 7/18
by BWW News Desk - July 02, 2018
MTV's 'Catfish: Trolls' will premiere on Wednesday, July 18th at 10PM ET/PT. The three-week event will explore one of the most pervasive and consistent issues online: internet trolling. Using the 'Catfish' brand of investigating the truth, host and executive producer Charlamagne Tha God, and his co-... (
more...
)