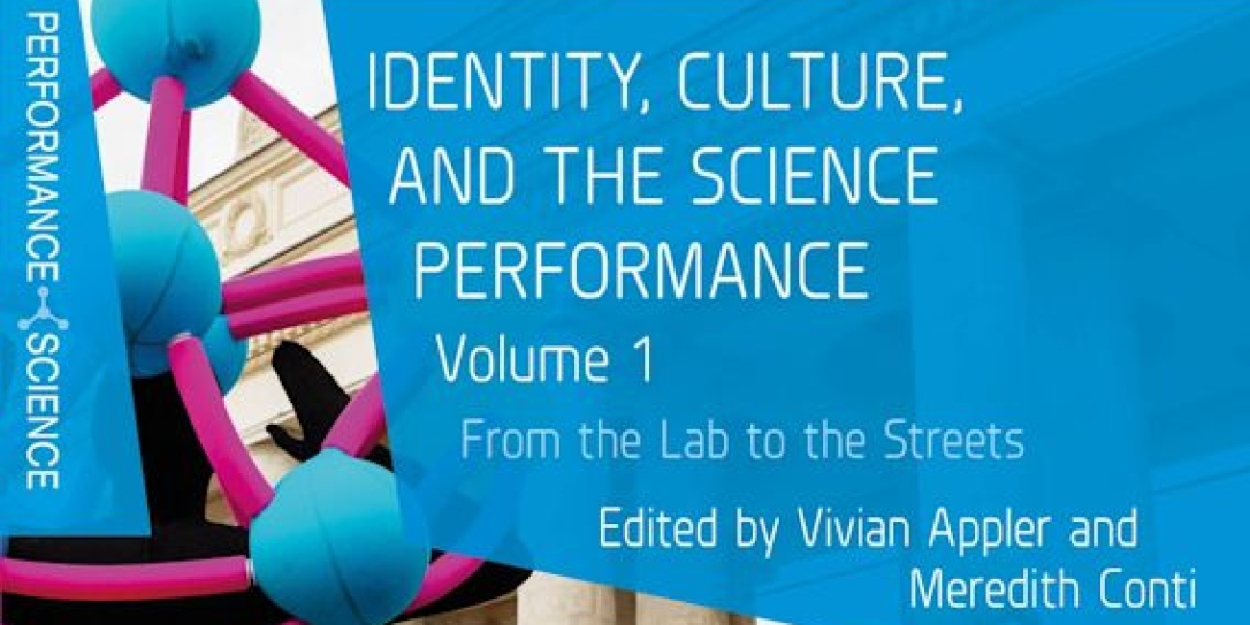 Book Review: IDENTITY, CULTURE, AND THE SCIENCE PERFORMANCE VOLUME 1, FROM THE LAB TO THE STREETS
Multi-faceted collection of essays, interviews with scientists and artists

Identity, Culture, and the Science performance Volume 1, From the Lab to the Streets is an intelligently curated series of interviews, essays, and meditations on theatre and its relationship to science. Spanning history, disciplines, and media its approach to the intersection of these two seemingly disparate fields is as broad as it is deep, analysing the relationship of theatre, identity and science through many colourful lenses and across history.
A book collating such a variety of perspectives means that its subject is cast in many lights. Some essays take a historical stance exploring practitioners who span what writer C.P Snow called "the two cultures." One essay explores George Stevens' eighteenth century Lecture on Heads, effectively a performance based scientific workshop incorporating prop heads representing character archetypes. The highly successful production had a heavy influence disseminating the deeply racist field of scientific study that was phrenology. One cannot help but wonder how theatrical our daily Covid updates from 10 Downing Street were in comparison.
Vivian Appler's fascinating historical essay profiles Margaret Cavendish, prolific playwright, poet, and proto panpsychist who rubbed shoulders with philosophical big wigs like Descartes and Thomas Hobbes. Appler traces the literary inheritance that contemporary writers like Donna Haraway owe to Cavendish. 2023 is a fitting year to give the recognition she deserves as it marks the 400th anniversary of her birth.
Other essays adopt a different stance by seeking to illustrate how theatre can be deployed as a tool for critical and cultural transformation within scientific practice. Raquell M. Holmes's half essay half memoir on A Relational Reflection on Creating Cultural Transformation with New Performances of Science" outlines her personal history combating, as she puts it "embedded 'isms' of science and systematic barriers for underrepresented minorities." Her journey culminates in the establishment of Cultivating Ensembles, an organisation that provides breathing room for scientists to engage in art as a means for contemplating social identities woven into their field.
Naturally such a wide scoped investigation begs the question: who is this for? Appler and fellow editor Meredith Conti curate the work such that it becomes a mood board of ideas purposed to cojoin a diversity of interests. It is accessibile for practitioners looking for inspiration as well as academics wanting to deepen their knowledge; one can dive in headfirst or dip a toe in every so often.
Whilst dynamic creative interludes in the form of Kate Gillespie's Science Poetry and a short play on climate change keep it from being too heavy to digest, it does garner a sense of nebulousness. But the volume is a moodboard. Not everything has to be grappled with.
Identity, Culture, and the Science Performance, Volume 1. From the Lab to the Streets is published by Bloomsbury Books
Image Credit: Bloomsbury Books