Author C. Jordan Releases New Children's Book FARTY PANTS
The inspiration for this book comes from her very own quite hyperactive 4-year-old who loves farting almost as much as the boy in the story!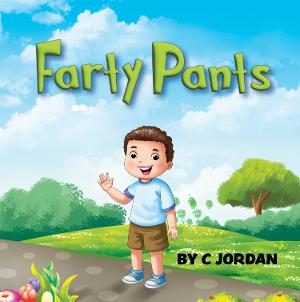 C. Jordan has released her new children's book, Farty Pants.
Ethan loves his mom and dad very much.
He loves them so much that he likes to give them gifts each and every day.
The thing is his favorite gift to give them... is his farts.
Ethan thinks farts are the best, funniest things ever... so he is a bit confused about why other people don't like it when he farts on them.
Farts can be funny... but other people don't always feel the same way.
Will Ethan be farting on people forever?
Will his mom and dad manage to stop him?
Who else will fall victim to one of Ethan's "special gifts"?
About the Author:

C. Jordan is of Puerto Rican heritage and grew up in Philadelphia. As a child, she had two goals: she wanted to be a dancer and to maybe write a book one day!
When she is not writing, she is either working or spending quality time with her son Ethan, who is 4, and her husband.
Jordan has always wanted to write a book. The inspiration for this book comes from her very own quite hyperactive 4-year-old who loves farting almost as much as the boy in the story!
One of her favorite things about stories is that they have a unique power to transport you to a completely different place and time, and to imagine things that may not even exist. She aims to both entertain and educate children with her books.
Find out more about the author and her book on BookBuzz.
More Hot Stories For You
Andre Ozim Releases Debut Children's Book BASED ON A TRUE LOVE STORY

November 28, 2022

Andre Ozim has released his debut children's book, Based On A True Love Story, now available on Amazon.
---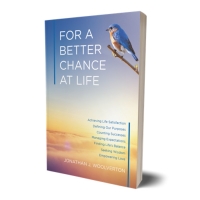 Jonathan J. Woolverton Releases FOR A BETTER CHANCE AT LIFE: ACHIEVING LIFE SATISFACTION

November 28, 2022

An inspiring story about finding your purpose and achieving happiness by tapping into three spheres: personal growth, family values, and career focus, 'For A Better Chance At Life: Achieving Life Satisfaction' is a personal development novel by author Jonathan J. Woolverton.
---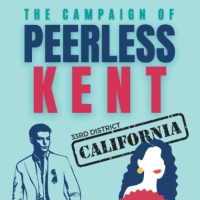 Erik Hengstrum Releases New Humorous Novel THE CAMPAIGN OF PEERLESS KENT

November 23, 2022

Author Erik Hengstrum has released his new novel, The Campaign of Peerless Kent.  Take a break from the heavy politics in the news headlines and join Peerless Kent on a bumpy campaign trail.
---
Fumiko Takahashi Releases New Book HIROSHIMA TWINS

November 22, 2022

Fumiko Takahashi has released her new book, Hiroshima Twins. Released by Tenbosha Publishing on November 1, 2022, the book was translated by award-winning writer and director, Paul Kyriazi.
---
Bryan Cole Releases Thrilling Tale Of Heroes And Foes In BEGINNING OF ARROGANCE

November 22, 2022

A fantastical story set in a world where paladins are heroes and the champions of the gods finds itself in the shadow of a looming threat. Their only choice? To rely on the services of an uneducated, incapable and stubborn paladin named Krell, whose adventures we follow in the fantasy novel 'Beginning of Arrogance' by Bryan Cole.
---