Student Blogger: Mackenzie Elisa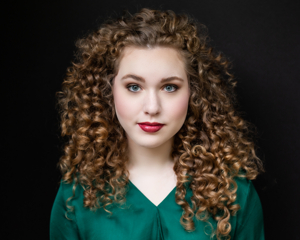 Born in Clearwater, FL, Mackenzie recently graduated from Baylor University with her BFA in Theatre Performance, Concentration in Musical Theatre, and a Minor in History. 
She is currently the Social Media and Marketing Manager for Wild Imaginings as well as a member of the creative team. Mackenzie is a Co-Host on Imagine This, a theatre podcast produced by Rogue Media Networks.
Mackenzie is excited to head across the pond to pursue her Master of Arts in Shakespeare Studies at King's College London and Shakespeare's Globe in the Fall of 2022. 
More at mackenzieelisa.com or ladymshakespeare.com
Student Blog: Mackenzie's Guide to Academic Integrity

January 23, 2023

The feeling of finally submitting that paper that you've worked all semester on, and closing all those tabs is SO rewarding when you can be proud of the work you put your name to. 
---
Student Blog: Mackenzie's Guide to Study Abroad

December 14, 2022

Not only is going abroad an absolute blast, but it also teaches you a lot of valuable life lessons. It teaches you independence, problem solving skills, cultural competency, time management, and how to live in the moment.
---
Student Blog: Mackenzie's Guide to Fighting Imposter Syndrome

November 29, 2022

"You are enough. You are so enough. It is unbelievable how enough you are."- Sierra Boggess
---
Student Blog: Mackenzie's Guide to Fighting Homesickness

November 28, 2022

I hope this is helpful! I know that I'm pretty stubborn sometimes and don't always listen to my parents, so having a peer tell me to go do things and get out of my room is helpful. It's a crazy world out there, but don't let life pass you by! Go get the most out of your college experience!
---
Student Blog: Fail Big!

November 1, 2022

College is the time for you to try new things and "fail big" so take every opportunity presented to you to grow and learn! You never know, you may be pleasantly surprised by something and find a brand new lifelong passion!
---
Student Blog: Shakespeare School

October 18, 2022

I live in London- something that used to be beyond my wildest dreams! If you had asked me a year ago where I thought I'd be post-grad with my BFA, I don't think I would have said living in London getting my Master's in Shakespeare... but life works in mysterious ways, and here I am!
---