Click Here to Visit the College Center

Blogs are the opinions of the authors and do not necessarily reflect the opinions of BroadwayWorld. BroadwayWorld believes in providing a platform for open and constructive conversation.

Student Blog: Tap Dance - Moving to the Rhythm of Your Heart
Keeping the Tap Legacy Alive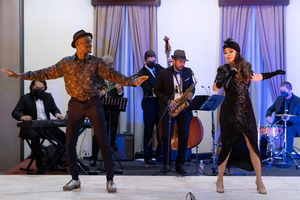 A couple of weeks ago, I was the stage manager of "The Golden Era", a Tap Dance show directed by Carolina Guzmán, my tap teacher and mentor. The show featured performances by Joseph Wiggan (from Shuffle Along on Broadway) and Carolina, as well as some of her students. The show managed to take the audience on a journey back in time, to a jazz club in the 40's, with a live jazz band and tap dancers swinging along with the rhythm. Being part of this show was a big deal to me because tap is part of who I am.
It wasn't always like that. I took a tap class for the first time in my life four years ago, and of course, it was a big mess. The trickiest thing with tap is that you can't hide your mistakes, they are going to be heard. However, Carolina (or Caro, as I call her) was so patient with my process and she told me "there are no wrong steps, only new steps". Still, at times I got frustrated and thought I wasn't born to dance at all, to which Caro replied "tap dancing is like walking. You've been tap dancing almost all your life, but you've been using the wrong shoes".
Learning tap is not about memorizing choreographies or showing off. It's about respecting the music and respecting the ones that were there before you. It's about legacy. Listening to your mentors and listening to the music, until you're no longer trying to imitate rhythms because you found your own voice and now you are the rhythm. Once you hear the beat, you just let go and your feet move to the rhythm of your heart.
In 2018, thanks to Caro, I had the life-changing experience to participate in the Los Angeles Tap Festival, at the Debbie Allen Dance Academy, and that was the moment when my dancing began to improve and have life of its own. The tap festival, directed by Jason Samuels Smith, is this yearly event where some of the best tap dancers alive give lessons to other dancers. I was in the beginners classes, dancing next to a lot of little kids who were better than me, but I tried not to compare with others and focus on my own process. Not only did I learn a lot of new steps, but I also learned a lot about History and tradition.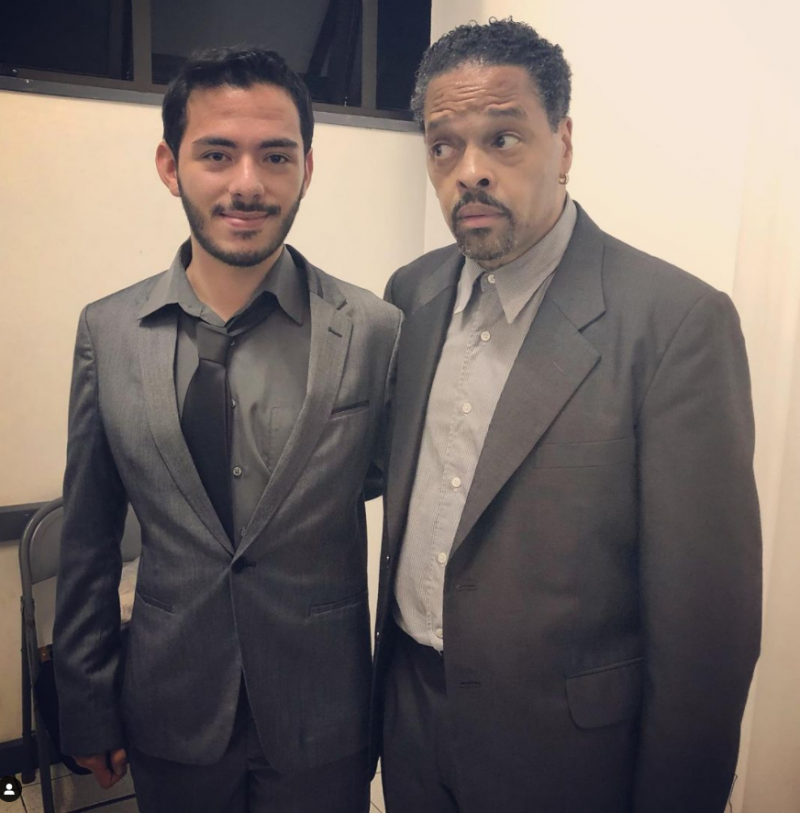 When I returned home, I was so motivated and I got really excited when Carolina invited me to be the stage manager of "Costa Rica Taps!", a show she directed, starring tap legend Ted Louis Levy (Black and Blue, Jelly's Last Jam and Thou Shalt Not on Broadway). Ted is not only a very talented dancer and singer, he's also a great teacher; going to his classes is like going to church.
It was my first time professionally working on a tap dance event. I was even part of the ensemble for a dance number. It was a sold out show and I'd probably never seen an audience so satisfied. Costa Rica had discovered tap dance, and I knew I had to help somehow to keep it alive.
Nothing would've been possible without Caro's leadership. If someone was trying to keep tap dance alive in Costa Rica, that would be Carolina Guzmán. Years ago, she began this "Tap CR" community that usually meets once a month, with students from different professors and academies and they all dance and take classes together.
When the pandemic hit, it didn't bring her down; instead, she saw it as an opportunity to connect through the Internet with a larger community: Latin America. She began this "Unión Latina de Tap", where we would have zoom meetings with tap dancers from all over the continent. We even had some mentorship sessions with Sarah Reich, the tap dancer from Postmodern Jukebox, who had the chance to reconnect with her Latin American roots.
"The Golden Era" is our first tap show after the COVID-19 lockdown and we weren't sure what to expect, but it turned out to be a great experience. Everyone was so committed and Joseph Wiggan, our special guest, gave everything! Wiggan is the kindest human being. He's so humble and treats everyone with lots of respect. You could breathe the positive energy and good vibes on that stage.
When we all went to take a bow at the end of the show, it was so powerful, because it felt like I was standing there with a big family. And for me, that's tap: it's a big family, with all kinds of backgrounds, carrying different rhythms inside of them, but sharing one big passion.