Student Blog: Pride Month Musicals
Some musicals to celebrate the beginning of June, aka the beginning of LGBTQ+ pride month!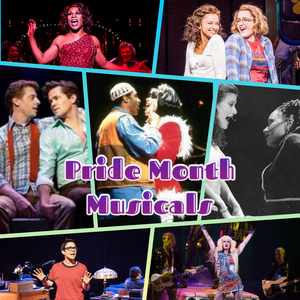 Happy June, and happy pride month! I have made a list of some musicals with queer representation to celebrate!
1. The Prom
The Prom is a fun show about a queer girl who just wants to take her girlfriend to prom, but her small town won't allow it, so with the help of a bunch of Broadway stars, she becomes a trailblazer! This musical is also now a Netflix movie.
Song recommendation: Unruly Heart
2. Rent
A classic musical with some great queer representation in the form of Angel and Collins and Maureen and Joanne. Rent is about a bunch of artists living in the village in NYC during the AIDS crisis, originally based on the opera La Boheme. This one is also a movie (but I prefer the musical).
Song recommendation: I'll Cover You
3. Kinky Boots
This musical with music by Cyndi Lauper focuses on the story of Charlie, a man trying to save his father's shoe factory, whose only hope is the fabulous drag queen Lola (originally played by Billy Porter!).
Song recommendation: Land of Lola
4. Falsettos
Falsettos is a quirky musical that focuses on a family where the father figure, Marvin, has left his wife to be with his lover Whizzer, and how that affects all of their lives. This musical was originally two musicals, and it later became one musical.
Song recommendation: I Never Wanted to Love You
5. Fun Home
The first Broadway musical with a canonically lesbian protagonist, Fun Home tells the story of cartoonist Allison Bechdel's memoir about figuring out her sexuality and her relationship to her father. Fun Home won best musical in 2015!
Song recommendation: Changing My Major
6. Hedwig and the Angry Inch
This glam rock musical tells the story of Hedwig, a genderqueer, aspiring rockstar, and her life journey and relationships. Hedwig and the Angry Inch, originally a movie, won best revival in 2014 with Neil Patrick Harris playing the title role.
Song recommendation: Wicked Little Town
7. Bare
Bare is a coming of age story centered around the forbidden romance between two teenagers, Peter and Jason, who attend a very prestigious Catholic school. The original musical is Bare: A Pop Opera, and the revised, 2012 version is Bare: The Musical.
Song recommendation: 911! Emergency!
8. Head Over Heels
This jubilant musical tells the story of two sisters, Pamela and Philoclea, and their respective love lives and wacky adventures. This show also featured some nonbinary representation on Broadway through the character Pythio.
Song recommendation: Vacation
9. If/Then
This underrated musical is about a woman named Elizabeth and the two different paths her life could have taken based on one small decision. The queer representation in this musical is her friends, Kate and Anne and Lucas and David.
Song recommendation: Love While You Can
10. The Rocky Horror Picture Show
Based on the cult classic movie, Rocky Horror is the story of young couple Brad and Janet who find themselves surrounded by wacky characters in a strange house. The songs from the movie are in the show, and it was originally on Broadway in 1975.
Song recommendation: Time Warp
11. The Color Purple
Based on Alice Walker's novel, The Color Purple centers around Celie and her journey growing up as an African American woman in the south in the early 1900s. Cynthia Erivo won a Tony for her portrayal of Celie in the 2015 revival.
Song recommendation: I'm Here
12. Zanna, Don't!
Zanna, Don't! imagines a world in which homosexuality is the norm, and heterosexuality is seen as strange. This unique show was first put up off-broadway in the early 2000s.
Song recommendation: I Think We Got Love
These are just a few queer shows to get you started with your musical theatre pride month celebrations! Hopefully by next pride, there will be even more LGBTQ+ representation in theatre!
Related Stories
Student Blog: Looking Ahead to Senior Year

June 1, 2022

I finished my junior year of college at NYU Tisch Drama about a month ago now. It was a great year, and it was also a very challenging year. I hope that my senior year will be everything I want it to be.
---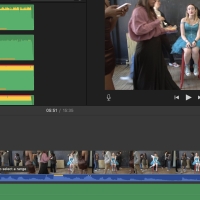 Student Blog: A Non-Film Major's Guide to Making a Simple Short Film

May 5, 2022

If you've ever wondered what a drama student's projects look like during COVID, I'll tell you: they look a lot like short films. Over the past two years, I have needed to become somewhat skilled at filmmaking, as a non-filmmaker, so I wanted to share some tips that have helped me in learning how to make my own movies.
---
Student Blog: High Hopes for Study Abroad

April 5, 2022

Before I began my studies at NYU, I went to an accepted students day on campus, and at that accepted students day I went to a study abroad information session, where I learned about the ITW program and decided that I needed to go. Even back then, it sounded like a dream program, and I recently found out I got in!
---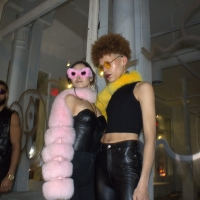 Student Blog: My New York Fashion Week Experience

March 1, 2022

I put my cold email writing skills to the test, and I ended up getting three yeses. The first fashion show I went to was a fashion show collaboration between Hekka (a fashion brand) and Uplive (a social media app). The second was a fashion show for the designer Corey Woods and his new eyewear line. Both were quite the experience!
---
Student Blog: My Goals for This Semester

February 1, 2022

I started my second (and last) semester of my junior year this week, and, I won't lie, it's been a bit overwhelming. However, as strange and scary as it may be to be more than halfway through with my college experience and my junior year, it's also exciting. I really want to make it count, so I've come up with some goals to do just that.
---