Latest News on Juan Diego Florez:
Latest News on Juan Diego Florez
Juan Diego Florez Awards and Nominations
Olivier Awards - 2014 - Outstanding Achievement in Opera
Juan Diego Florez
Juan Diego Florez News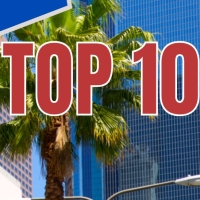 DUDAMEL LEADS THE TRISTAN PROJECT & More Lead Los Angeles' December Theater Top Picks
by BWW Staff - Dec 1, 2022
Los Angeles is never lacking outstanding theatre, whether epic Broadway shows, engrossing dramas or bold fringe offerings. BroadwayWorld is rounding up our top recommended theatre every month. Coming up this month we've got fantastic picks from the LA Phil, LA Opera, CTGLA, and more!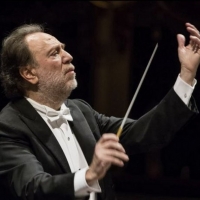 Teatro alla Scala Presents Livestreamed Concert, A RIVEDER LE STELLE
by Stephi Wild - Dec 3, 2020
Teatro alla Scala will present a special livestreamed concert, A Riveder Le Stelle, in lieu of its cancelled production of Donizetti's Lucia di Lammermoor. The concert takes place on December 7.
BWW Feature: ONLINE OPERA/SONG JULY 17-24 at Home Computer Screens
by Maria Nockin - Jul 24, 2020
Tenor Russell Thomas, whose performance combines Wagnerian stamina with Italian lyricism, received glowing reviews for his recent performance as Titus in The Clemency of Titus. Russell and pianist Kyung-mi Kim invite us to enjoy their Living Room Recital. Songs include: Schuberta??s An die Musik, Vaughn Williamsa?? Let Beauty Awake, Mascagnia??s Risveglio, Duparca??s La??Invitation au Voyage, Verdia??s La??Esule, Barbera??s Knoxville Summer of 1915, and Meeropola??s Strange Fruit.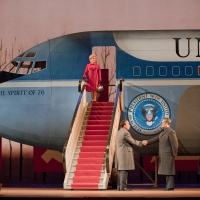 BWW Reviews: A Great Week for Haircuts at the Met, from BARBIERE to NIXON
by Richard Sasanow - Apr 2, 2020
The Met on Demand had another week of exciting performances, from the divine [Rossini's IL  BARBIERE DI SIVIGLIA] to the, well, the divine [Adams's NIXON IN CHINA].

Best of BWW Interviews: Tenor Javier Camarena - High Cs and 'High Fives' at the Met
by Richard Sasanow - Mar 18, 2020
The Met's first cancellation due to coronavirus concerns was the revival of Rossini's LA CENERENTOLA, the opera retelling of the Cinderella story, set to star mezzo Tara Erraught in the title role and one of its biggest tenor stars, Javier Camarena as Don Ramiro, her prince. The opera holds a particular place in Camarena's history at the Met: It made him an overnight sensation when he was tapped to replace Juan Diego Florez and blew the roof off--a real-life Cinderella story.
The Ridgefield Playhouse Will Screen The Metropolitan Opera Production of Philip Glass's AKHNATEN
by Chloe Rabinowitz - Nov 14, 2019
The Metropolitan Opera production of Philip Glass's Akhnaten comes to the big screen in HD at The Ridgefield Playhouse on Sunday, December 1 at 12:55pm in an extra special encore presentation featuring a live Q&A on The Playhouse stage during intermission with The Met Opera's Susan Gomez Pizzo, Solo Ladies Wardrobe Supervisor, and Louis Valantasis, Principal Men's Wardrobe Supervisor.
BWW Review: WERTHER, Royal Opera House
by Alexandra Coghlan - Sep 18, 2019
Fashions in love (and lovers) swing as wildly as hemlines between the centuries. Massenet's Werther a?' brooding, poetic, Romantic to a fault a?' is pure 19th century, his heart beating to the fluttering pulse of lyric couplets. He translates poorly into today's more pragmatic world, but thanks to Charles Edwards' handsome designs his ill-fated passion for married Charlotte returns to the Royal Opera with plenty of nostalgic appeal.
The Head of Men's Wardrobe for The Metropolitan Opera Presents Discussion During Broadcast of AIDA at The Ridgefield Playhouse
by Sarah Hookey - Aug 1, 2019
Join us for a night at the opera with a full bar a?" see the Metropolitan Opera's stunning production of Aida in HD on the big screen at The Ridgefield Playhouse on Friday, August 16 at 7pm! During intermission, Louis Valantasis, head of men's wardrobe for The Metropolitan Opera, will be live on stage at The Playhouse to discuss the role of costumes in the Met's dazzling productions!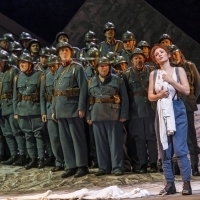 BWW Review: LA FILLE DU REGIMENT, Royal Opera House
by Alexandra Coghlan - Jul 12, 2019
Lighter than a macaron and every bit as deliciously Gallic, Donizetti's La fille du regiment swaps the composer's signature brand of robust, Italian comedy for something frothier, more melt-in-the-mouth. Add to that director Laurent Pelly - go-to Frenchman for whimsy and colour - and you have a classic operatic amuse-bouche.

BWW Review: GALA EVENING WITH JUAN DIEGO FLOREZ, Royal Festival Hall
by Sophia Lambton - Mar 30, 2019
Juan Diego Flórez gave an orchestral recital which failed to display his superlative assets.
Juan Diego Florez Videos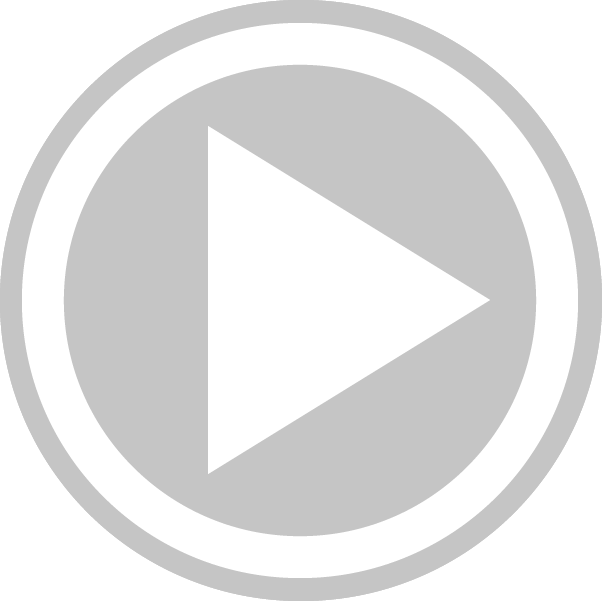 BWW Showstopper: Audience Insists 'Encore! Encore!' and Camarena Does It Again in FILLE DU REGIMENT at the Met
by Richard Sasanow - Feb 8, 2019
Tenor Javier Camarena set a record last night with his encore of "Ah, mes amis!" as Tonio in the season's first performance of Donizetti's LA FILLE DU REGIMENT. It was the first time that anyone was called out for an encore in three different operas—in his case Rossini's LA CENERENTOLA, Donizetti's DON PASQUALE and this one. That's more than Luciano Pavarotti or Juan Diego Florez—the only others to be brought out for a bis of an aria in the last 50 years.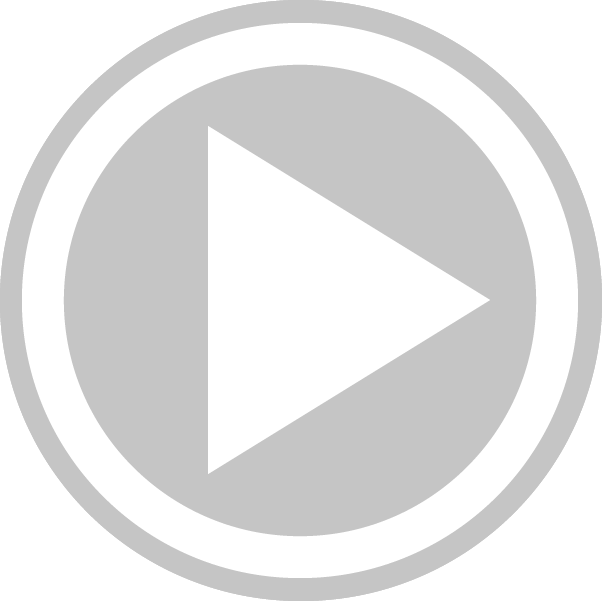 VIDEO: Get A First Look At LA TRAVIATA at The Met
by Alan Henry - Dec 4, 2018
Yannick Nezet-Seguin conducts Michael Mayer's richly textured new production, featuring a dazzling 19th-century setting that changes with the seasons. Soprano Diana Damrau plays the tragic heroine, Violetta, and tenor Juan Diego Florez returns to the Met for the first time since 2015 to sing the role of Alfredo, Violetta's hapless lover. Baritone Quinn Kelsey is Alfredo's father, Germont, who destroys their love. Later performances feature Anita Hartig, Stephen Costello, Artur Ruci?ski, and Placido Domingo.
STAGE TUBE: Watch Raul Esparza, Chita Rivera, and More Perform at Kennedy Center Inaugural Concert!
by Stage Tube - Jan 21, 2013
Raul Esparza, Jose Feliciano, Juan Diego Florez, Melanie Griffith, George Lopez, Mario Lopez, Rita Moreno, Chita Rivera, Robert Rodriguez, Llewellyn Sanchez-Werner, Ballet Hispanico, Coral Contigas, Coro de Ninos de San Juan, the Esperanza Azteca Youth Orchestra, and the Pan American Symphony Orchestra headlined 'In Performance at the Kennedy Center,' an event that honored the presidential inauguration and Latino arts and culture last night, January 20. You can watch the full concert below, which included performances from a slew of Broadway favorites. Click below to check it out!
Juan Diego Florez Frequently Asked Questions
What awards has Juan Diego Florez been nominated for?
Outstanding Achievement in Opera (Olivier Awards) for .