Fargo Moorhead Community Theatre Presents a Murder Mystery Dinner Theatre
Tickets go on sale March 14 for performances April 14-15.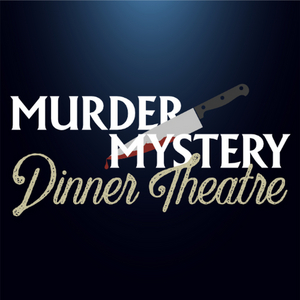 Fargo Moorhead Community Theatre presents a Murder Mystery Dinner Theatre later this year! Auditions are tentatively scheduled for March 5-6.
Tickets go on sale March 14 for performances April 14-15.
Since 1946, Fargo Moorhead Community Theatre (FMCT) has provided a wide range of performance and education opportunities to the Fargo-Moorhead-West Fargo area and surrounding communities. FMCT is the longest-running community arts organization in the Red River Valley Region of Minnesota and North Dakota. Season after season, our organization continues to evolve and grow in our community-minded mission as we position ourselves to create exceptional experiences for many more years to come.
Originally opening as the Emma K. Herbst Playhouse in 1967, today's FMCT was a community-wide building project supported by financial and in-kind contributions from many individuals and entities including the Herbst family, local Union workers, and the Fargo Park District.
The playhouse was built in a style similar to the Guthrie Theatre in Minneapolis with a thrust theatre design providing an intimate viewing experience with seating surrounding three sides of the stage. The opening of the facility fulfilled a common goal to create a permanent home for FMCT to grow and prosper after two decades of holding productions in various venues throughout Fargo and Moorhead.
Expansion projects have significantly enlarged the footprint of FMCT over the years including the addition of the Katherine Kilbourne Burgum pavilion in 2011. Gifted by the Burgum family, this additional space provides a beautiful look into Island Park and serves as a versatile space for small performances and special events, rehearsals, rentals, or simply as a lovely spot to gather with friends and family before attending an FMCT show.
FMCT is officially organized under the name Northern Prairie Performing Arts.