Click Here for More Articles on STUDENT CENTER - HIGH SCHOOL EDITION

Education Round Up: New York City Theatre Companies with an Eye on Arts Education
Theatre is a universally enjoyable experience, but there are always ways to enhance the impact. Theatre is entertainment, and yet it can do so much more. As the young audiences for productions grow, local companies respond with carefully curated outreach programs that give students of all ages the chance to engage in the theatre community and learn from everything it has to offer.
There are countless companies in the New York City area donated time, artists, and even tickets to schools and learning institutions. Check out a select list below of companies devoted to sharing in the education of the artists of tomorrow!
---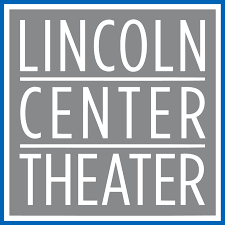 Lincoln Center
High School Program: High school students are invited to attend two productions a year at LCT. Teaching artists visit classrooms to provide pre-show workshops relating to what the students will see. Following the show, the artists and students collaborate in talkbacks and post-show workshops. Throughout the school year, teachers are offered the chance to attend workshops aimed at developing skills for using theatre as a teaching method. LCT also offers numerous teaching resource guides ranging from current shows like My Fair Lady all the way back to previous hits like South Pacific.
Shakespeare Program: LCT also offers a comprehensive partnership program to bring Shakespeare into middle and high schools. LCT teaching artists help mount an in-school production with basic costumes and props provided as well as scripts that students keep when the program is done. Students spend a half-day at Lincoln Center participating in workshops in theatre techniques such as stage combat. With the students hard at work, teachers attend development workshops to learn age-appropriate and hands-on ways of bringing Shakespeare into the classroom.
LEAD-Learning English and Drama Program: With the incredible diversity of New York, Lincoln Center works closely with teachers helping students learn the English language. The LEAD program is a 20 session year long between teaching artists and English as a New Language teacher. Students work actors learning text, improv, plot and character. The program encourages fluency in speaking, self-expression, collaboration.
Songwriting in Schools: This 9-session residency exposes middle and high school students to the art of writing songs from a character's perspective. Students write under guidance of a professional lyricist and a composer. They receive a rehearsal recording, then the songs are performed by professional artists at a Lincoln center concert.
School Partnerships: Roundabout partners with schools to provide Teaching Artists in residence in any subject area. Students participate in afterschool programs, faculty receive professional development instructions and the schools take field trips to the theatre for student matinees, pre and post show discussions, workshops and more.
Youth Ensemble: The Youth Ensemble is a high-school level student-run theatre company modeled after Roundabout's professional production process. Students receive mentoring from industry professionals while taking on roles as writers, actors, designers and more. The Ensemble then presents an original play in the black box theatre.
Theatrical Workforce Development Program: This 3 year program is for 18-24 year olds looking for trade skills training and job placement. Roundabout utilizes their relationship with IATSE (International Alliance of Theatrical Stage Employees) to provide young people with access to real life work experience.
Professional Development: Turning the focus from students to teachers, Roundabout offers development workshops for instructors where they learn how to use theatre as a teaching tool.
Theatre Access and Theatre Plus: Both of these programs provide discounted or subsidized tickets to school groups so all students can have access to the professional arts world.
In addition to curated programs, Roundabout also offers internships and apprenticeships in various positions within the company.
Manhattan Theatre Club
Student Matinees: MTC offers a comprehensive educational experience surrounding a trip to the theatre. Students participate in workshops, discussions, and improv work, perform scenes from the show and write scenes inspired by the piece prior to attending matinee.
Write On the Edge: Write original scripts inspired by production they attned, professional actors directors and teachers supervise, pro actors perform
Theatrelink: Theatrelink seeks to connect isolated communities to the bustling theatre world of New York City. Rural schools write a play inspired by MTC production, then partner with local schools to see that production realized. The play is performed by the partner school and videoconferenced/streamed.
Higher Education: MTC offers workshops and panels between artists and undergrad and graduate students. The goal is to pre-train teachers in ways of including theatre in everyday curriculum.
Student Ensemble: This after-school program teaches students to write and perform original plays. They are guided by teaching artists over the course of a semester as they explore the intricacies of conflict, dramatic structure, and performance techniques.
School Partnerships: The Vineyard partners with numerous schools in the New York City area to provide monthly masterclasses/in-classroom exercises planned by teachers and Vineyard staff.
Student Theatre Intensives: This program gives students the chance to work closely with teaching artists over the course of winter or spring break. 20-30 students participate in three days of artist led workshops. They also take field trips to Broadway to study professional theatre in its highest form. The program includes lunch and MetroCards.
Mainstage Access Program: The Vineyard's program of student matinees includes pre-show workshops with artists and staff from the production as well as a post-show discussion with the cast and creatives in order to build a higher understanding of the currently running works.
Internships: For those looking for hands-on experience, The Vineyard offers summer, fall/season, and winter/spring internships. Students work a minimum of 15 hours per week in marketing/development or literary arenas of the company.
Rebel Verses Youth Arts Festival: Rebel Verses is a two week festival showcasing youth companies in region. High schoolers from all five boroughs of New York City, as well as Jersey City, and Pittsburgh are given the chance to perform original works in front of an audience. Students are encouraged to express their diverse opinions and backgrounds. The festival runs July-August.
Atlantic Theater
Student Matinee Series: Students attend a matinee that is surrounded by various educational experiences. Students participate in pre-show in-school workshops specifically tailored for each class that include The Atlantic's own acting seminar Practical Aesthetics - The Atlantic Technique. Following the performance they engage in a post-show discussion with the cast and creatives.
Educator Night for Teachers: The Atlantic also offers preview performances for teachers and administrators. A post show forum includes discussion of specific study guide design and integration of the piece into classroom lessons.
Staging Success: This program is a single day, semester, or year round series of in-school and after-school workshops that lead to an original performance project by students. It takes an interdisciplinary approach to teaching with programs featuring history, languages, visual art, and more.
Theatre for a New Audience
The World Theatre Project: This program seeks to expose students to classic works of theatre such as Shakespeare. Students attend a classic play, then over the course of 10 weeks engage in the text and learn about dramatic structure, writing, acting, and more. The program culminates in an original interpretation of the work by the students followed by a session of reflection with teaching artists. During this process, teachers are provided with nine hours of professional development workshops.
New Voices Project: This 13-week residency teaches students the ins and outs of playwriting. TFANA teaching artists visit the classroom and walk students through the process of turning an original idea into a short play. Ultimately, the finished work is read by professional actors from the company.
Summer Arts Institute: 30 students between grades 8-12 have the chance each summer to participate in this tuition-free arts intensive. Students major in dance, theater, vocal music, instrumental music, visual art, film, or photography under the instruction of TFANA teaching artists. The intensive involves the study of classic works and a final showcase.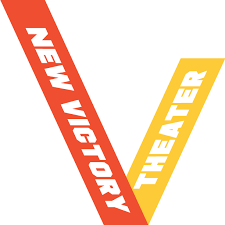 The New Victory Theater
New Victory Education School Partnership: Throughout the season, tickets are available for dedicated daytime performances allowing students and teachers to attend professional performances. Students engage in post-show talkbacks with the artists.
New Victory Usher Corps: The Usher Corps is a three-year program that offers paid employment, job training, academic support and mentorship for 50 young New Yorkers each year. In addition to working as front of house staff at The New Victory Theater, Ushers are paid for their time attending life-skills workshops on such topics as Goal Setting, Personal Banking, Conflict Management and Resolution or Public Speaking, among others.
New 42nd Street College Corps: The College Corps is a collaboration between The New 42nd Street and CUNY Arts. Designed to accommodate a changing academic schedule and address the obstacles that often prevent students from graduating, this college success program pairs year-round, part-time employment in the arts with the academic, financial, and personal support undergraduates need to navigate and complete their college education.
Professional Development: Summer professional development intensives, fondly referred to as Creativity Seminars, are offered to teachers. Week-long summertime sessions for teachers, these seminars delve deep into an art form and prepare educators for the upcoming school year with ready-to-implement techniques of integrating the performing arts into the classroom.
---
Photo Credit: Walter McBride / WM Photos
Want to be included in the round up? Send an email to julie@broadwayworld.com