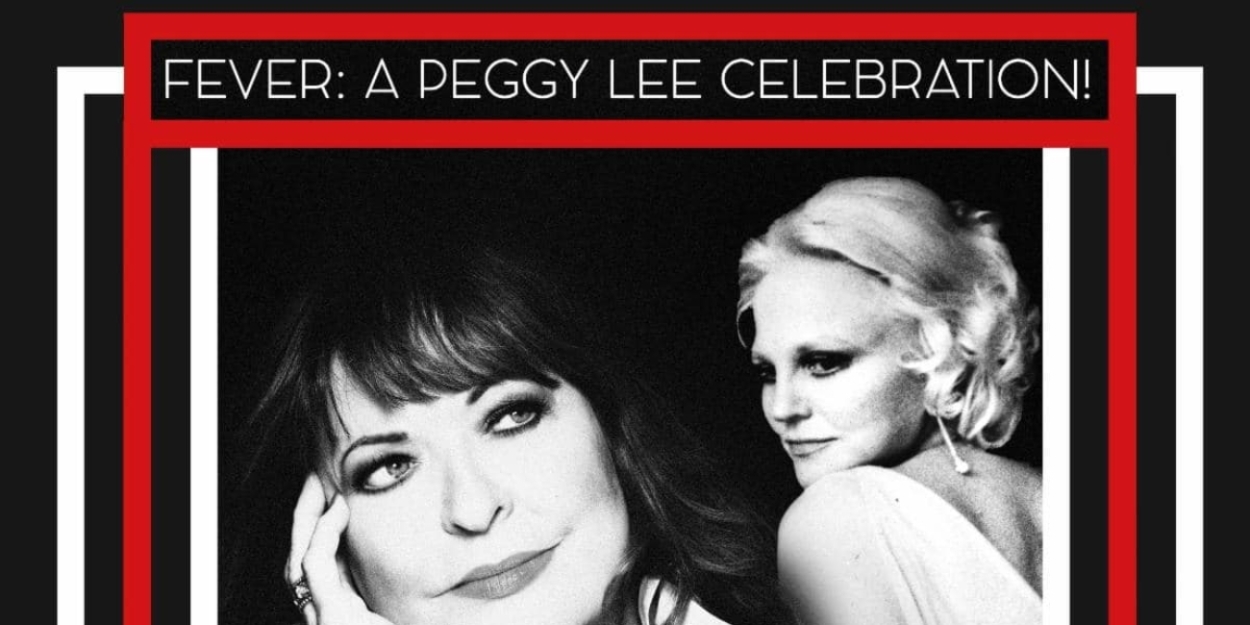 Album Review: Callaway & Lee An Unstoppable Pair In A Singular Voice On FEVER: A PEGGY LEE CELEBRATION!
Ann Hampton Callaway Sings Peggy Lee & We Get The FEVER.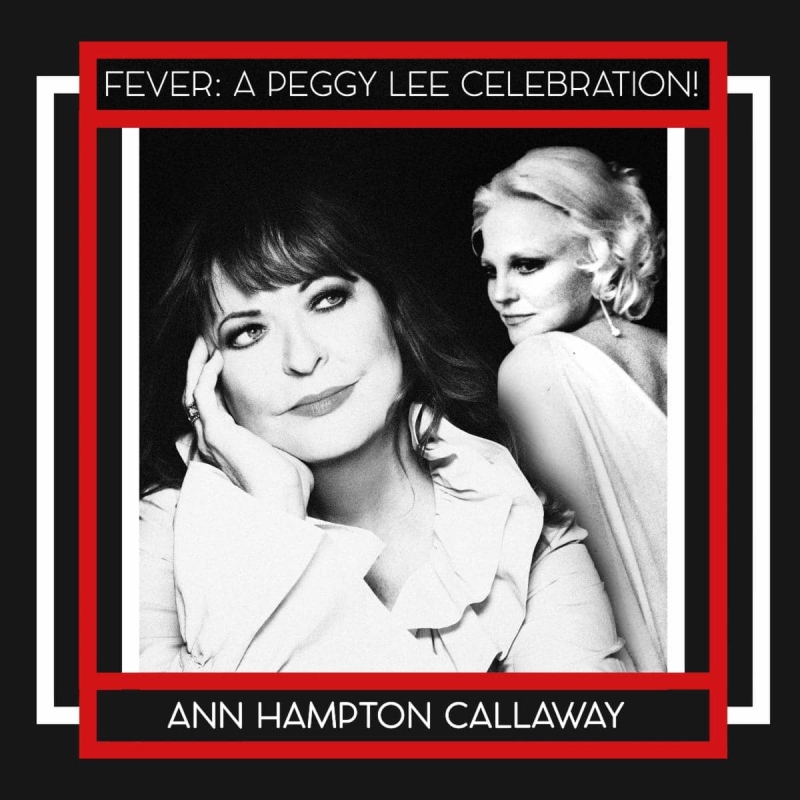 Heigh Ho, dear lovely rainbow tribe, welcome back to Bobby's CD sandbox where we offer our broken-down breakdowns of new music releases. So, strap in and get ready, as Bobby goes on the record ABOUT the record.
Today's entry in the BobbyFiles comes from the great, the glorious, the grand Ann Hampton Callaway but it also comes from the one and the only Miss Peggy Lee.
Now my dearlings, A person would have to either have been born in 2010 or living under a rock to not know about Peggy Lee, and anyone who doesn't know about Peggy Lee is missing out in the worst kind of way and Bobby just can't with you... The legendary singer-songwriter blazed trails, not just as a woman but as an artist and a businessperson... but for the women of the world, Peggy Lee is a lighthouse illuminating the path for the female artists and businesswomen who followed her.
Cue Ann Hampton Callaway.
AHC is, like Lee, a trailblazer who has stood out, stood tall, and stood for women, and, of late, Ann has been performing her Peggy Lee tribute show to lucky audiences around the country (and we do hope she will have the chance to take the show to other distant lands, too). Well, now, Ann Hampton Callaway has recorded a companion piece, a sort of a cast recording of the FEVER! show titled FEVER: A Peggy Lee CELEBRATION! And, trust Bobby on this, it is an album worth celebrating.
There are 14 cuts on the Ann Hampton Callaway/Peggy Lee collaboration and, in completely true AHC form, some of the choices for her set list are clear and natural choices for a Peggy Lee tribute album, while others are a little more off the beaten path, which is all part of this joyful experience. Peggy Lee aficionados can be a bit excited by hearing, mayhaps, their own, personal favorite get a little love that it might not always, and AHC fans are being offered a more comprehensive education in Miss Lee, other than just FEVER, MAÑANA, and IS THAT ALL THERE IS? Of course, FEVER is on the album (and in a special version for which Ann has written some personalized lyrics about Peggy Lee and her husband Dave Barbour) but AHC skipped the other two smash hits and went, instead, with SING A RAINBOW from one of Peggy Lee's film appearances and the movie theme song she penned, JOHNNY GUITAR, for the Joan Crawford film of the same title. No matter what Peggy Lee songs Ann Hampton Callaway chose for her album (or her Fever show, which everyone should catch when it's in a nearby town or club), there is always a healthy dose of respect for Miss Peggy, but also a fine sense of self-respect for creating art within one's own voice. How else could Ann Hampton Callaway present so delicious a treatment of I LOVE BEING HERE WITH YOU when other artists just sing the tune the way Peggy did? Not, our Ann HC though, who doesn't do things anyone else's way, and that's why the album is so much enjoyment in your stereo speakers. It's all Peggy Lee, it's all Ann Hampton Callaway, it's all sweet, yummy goodness.
Even while Ann Hampton Callaway is leaving her stamp on these songs (her WHERE CAN I GO WITHOUT YOU is sexier than Peggy's more romantic version), she makes certain to do right by the die-hards by using her glorious, rich, and resonant voice on two of the most important Peggy Lee songs... recordings that will, for sure, land on many listeners' list of favorites - a tender and slightly mysterious ANGELS ON YOUR PILLOW and an exquisitely underplayed arrangement of THE FOLKS WHO LIVE ON THE HILL that rides a fine line of laid-back sophistication. It should be said that, as wonderful as streaming services and Spotifies are, there is benefit in buying the physical CD or a digital download that includes the booklet because the songlist credits all the songwriters and various arrangers (it's worth reading and knowing), and that is where a body can learn that there is the ultimate Lee/Callaway collaboration - a songwriting effort in which Ann Hampton Callaway has set music to a Peggy Lee poem and made a song titled CLAIR DE LUNE - a tune so beautiful that Little Bobby is ready to call it out as his favorite cut on the whole album. The booklet, by the way, is filled with photos and liner notes from Ann and from Peggy Lee's granddaughter, Holly Foster Wells (and it's an elegant, attractive booklet, too, thanks to designer Robbie Rozelle). But whether interested parties go for the CD, the download, or the stream, FEVER: A Peggy Lee CELEBRATION! Is a well-recorded, well-mixed, well-mastered, well-played, and well-sung venture from one strong, powerful female artist to another, and it is definitely worthy of getting Bobby's full...
5 out of 5 Rainbows
You Can Stream This Magical Album At The River Amazon: HERE
And You Can Get Your Own CD: HERE
AND Ann Hampton Callaway is in mini-residence this week at 54 Below with fellow female empowered artiste Amanda McBroom. See the Amanda McBroom/Ann Hampton Callaway show DIVALICIOUS on March 2, 3, and 4 at 7 pm (link HERE) and via live stream on March 4th (link HERE).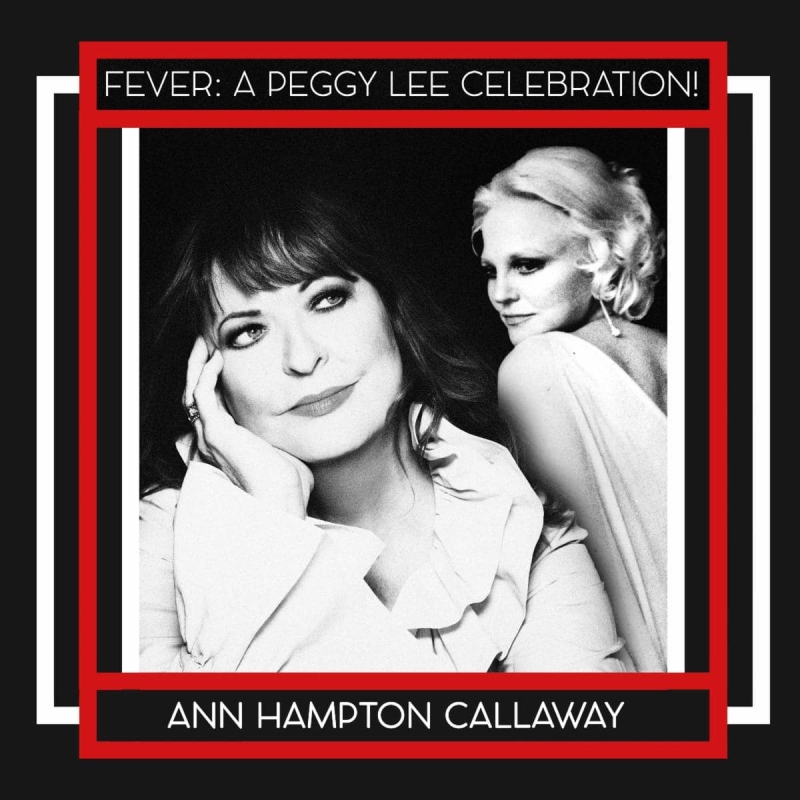 Related Stories