Click Here to Visit the College Center

BWW Blog: Exploring the World of Lighting and Design at Ithaca College Department of Theatre Arts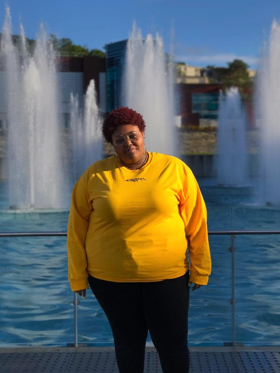 Hello! I'm Breana. I am a senior at Ithaca College (IC) where I major in Theatre Production & Design. I primarily concentrate in lighting design but I am also a costume designer.
Throughout my four years at IC, I have learned so much. I have created lifelong friendships and a network full of peers who love and support theatre as much as I do.
My time at Ithaca College has rewarded me with so many skills. Being here has helped me grow as a designer and a collaborator. I have learned that being a designer is about being an active member of the team. It's not just about the single area that I concentrate in, but it's about coming to the table with creative ideas for the piece as a whole. It's about being able to have an intelligent conversation about the piece in a creative way.
Ithaca College's conservatory-like theatre program has allowed me to take classes in all areas of production such as acting, theatre arts management, script analysis, the various theatrical design areas, and technical theatre. Being exposed to all of this has opened my mind to many different ways of approaching a script. This really allowed me to understand theatre from multiple perspectives. I have come to appreciate all disciplines of theatre.
Lastly, I have been rewarded with so many opportunities to design at IC. My first design at IC was for Winter Bodies. This was a dance show made up of 3 separate dance pieces. It was mounted in our proscenium mainstage space. I was the lighting designer for a piece choreographed by Lindsay Gilmour and Diana Payne called "Hysterical Creatures." This piece explored the roles of women throughout history. It analyzed femininity in the traditional sense but also in a new and liberating way. We follow the women on an emotional and visceral journey. This piece was rewarding in that I saw myself on stage. I also liked working on this because it was a very organic process. I was in the room daily creating ideas and working closely with the dancers to create a beautiful cohesive piece.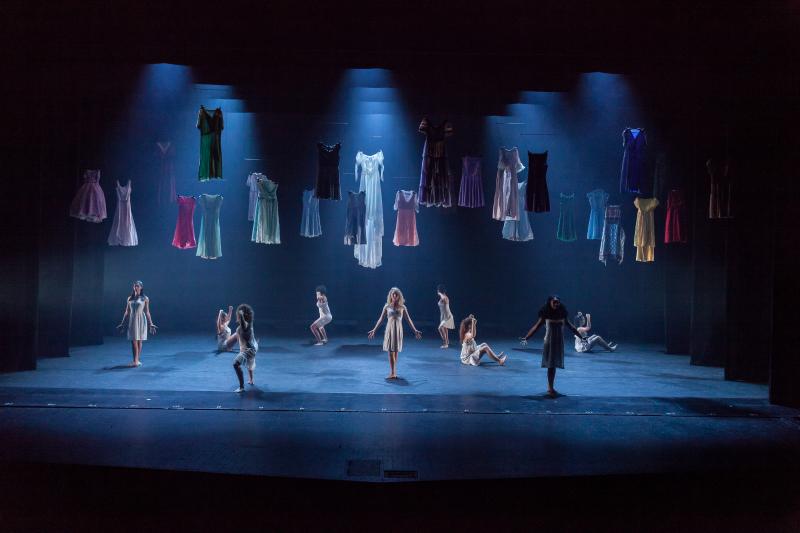 In addition, to "Hysterical Creatures," I just finished my final lighting design at Ithaca College. We mounted Angels In America Part 1: Millenium Approaches, by Tony Kushner back in October. This show was part of Ithaca College's mainstage season was directed by the astounding Bob Moss. I am honored to have been able to work on such a beautiful play with a great cast and creative team. When I first began designing for Angels, I was afraid of all the magic we had to create onstage, but we created such a beautiful production that really touched my heart. The story, while having out of this world moments, is very real and present. That's what drew me in so much.
I am currently working on Sense & Sensibility at IC. This will be my first costume design but my last design at Ithaca College. It's bittersweet. I'm looking forward to what this play will become with such a great creative team!
All in all, I am so appreciative of the love, support, and encouragement I have received in my four years at IC. I have learned so much from my mentors, professors, and peers. I will take everything I have learned here with me, every step of the way.
| | | |
| --- | --- | --- |
| | Donations | Arts Orgs |
Related Articles