Review: HYMN TO LOVE, Jermyn Street Theatre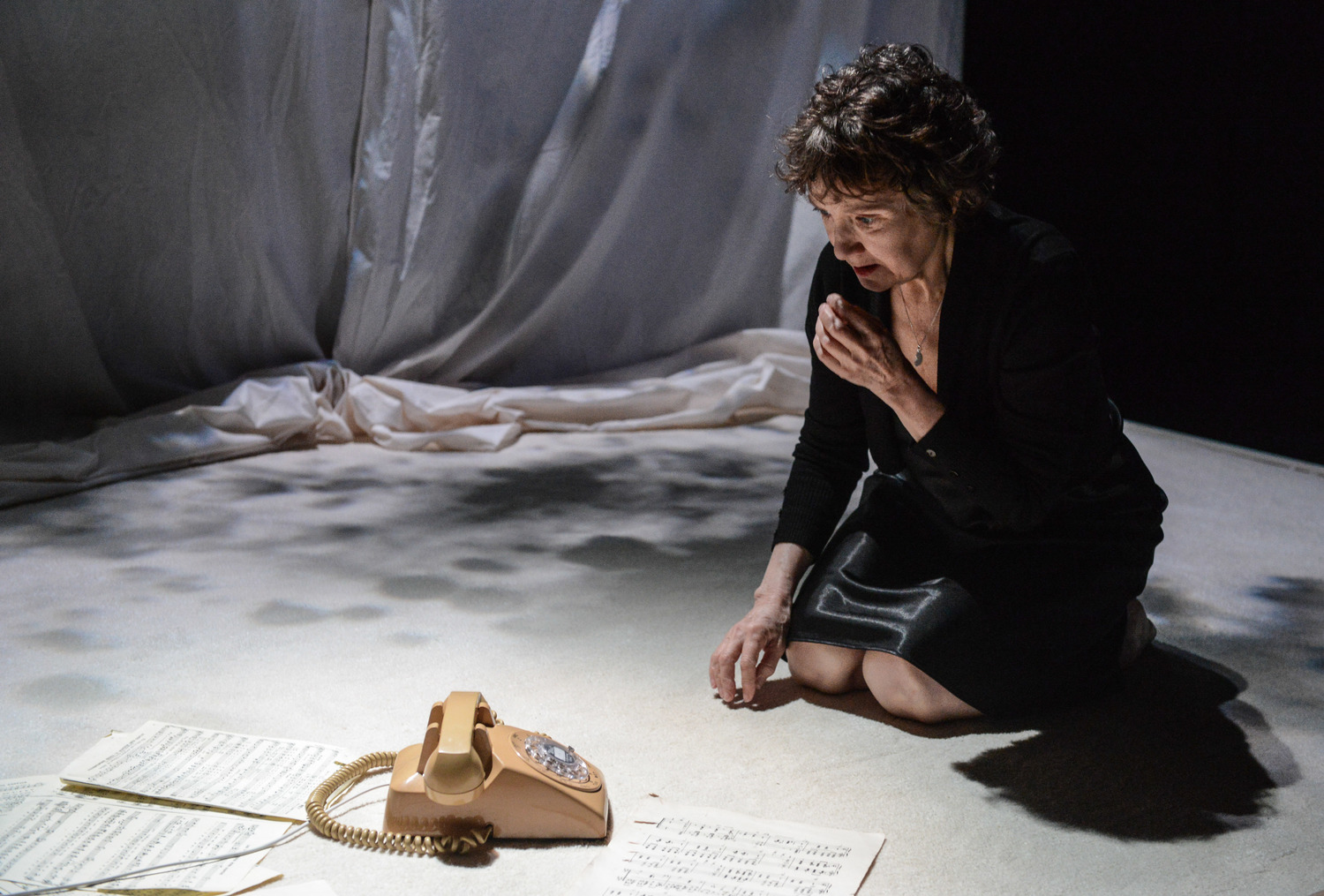 It's 1957 and Edith Piaf is rehearsing her for her last concert in the United States, she recounts the heartbreaks in her life singing through her pain. Directed by Damian Cruden, Elizabeth Mansfield becomes Piaf once again - a role she's been doing on-and-off steadily throughout her career - and is, obviously, stunning.
Half-cabaret-half-grand-tragedy, the show is packed with healthy nostalgia. From the intertitles projected onto a white curtain to the silent but omnipresent pianist (Patrick Bridgman), the production longs to remember an era that's passed us by. Mansfield slowly dresses up for her concert, lightly pacing the fluffy cream-coloured carpet while her drinking problem looms large on her.
She portrays France's national treasure as an icon as she speaks first of her humble origins and then about her big relationships which made headlines. Bridgman, in all his silent persona, is as much a character as the singer. He provides emotional support from afar and slips her a glass or two hiding his judgement.
Cruden's direction is attentive but the main storyline of the material has the tendency to digress and wander. Piaf's alcoholism isn't delivered as hauntingly as one wishes but he does a minutious job in explaining the role that different people had in her life.
The use of projections, albeit abused at times, comes in handy in setting the chanteuse in place and time, as Steve Trafford's script isn't too specific directly. Photos of Marcel Cerdan among others also help to set the ambience of the show, almost lifting the scene to an oneiric level.
Trafford also translates the songs, making Piaf's experiences come to life clearly to British ears. Mansfield works her way through the classics with precision and emotion, her voice never falters as Piaf's spirit flutters in the room. The ending drags on for a little while but it would have been a shame not to listen to Mansfield's renditions of Piaf's best of.
A celebration of love with a dash of tragedy, Hymn to Love marks the end of the Jermyn Street Theatre's Reaction Season and their first year as a producing house. A success for Artistc Director Tom Littler, who definitely raised the bar for the theatre with choices like Mad as Hell and his own Tonight at 8:30. Here's to more with his Rebels Season!
Hymn to Love runs at Jermyn Street Theatre until 18 August.
Photo credit: Robert Day
Italian export. Member of the Critics' Circle (Drama). Also a script reader and huge supporter of new work. Twitter: @Cindy_Marcolina
... (
read more about this author
)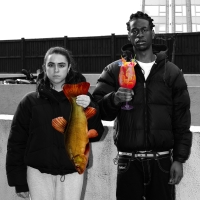 Review: ON THE LINE, Camden People's Theatre

December 1, 2022

While only one hour long, Teglia's script has a lot of surplus material that's solely used to bring the topics up. Tia and Kai regale Sienna with the crazy tales of their wild childhood on the estate, painting a clichéd picture of contemporary disadvantaged youth versus their luckier pals. They're happy in their world. Sienna is obviously not. What should be a layered piece remains explored only on a surface level without much empathy shown to either side of privilege.
---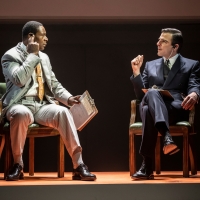 Review: BEST OF ENEMIES, Noël Coward Theatre

November 29, 2022

It's an exceptional addition to a Theatreland that's generally lacking in political engagement, especially during the Christmas period. It's intense, brainy, and absolutely delectable. The latest West End must-see.
---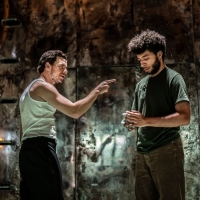 Review: HENRY V, Shakespeare's Globe

November 25, 2022

Winter has come to the Globe and it brought Henry V to the Sam Wanamaker Playhouse for the first time in its history. Holly Race Roughan directs William Shakespeare's patriotic tale of pride, King, and country in a seductively lit evening that desperately wants to be a fresh anti-imperialist take but stumbles lightly on its own steps. The production - created in collaboration with Headlong Theatre, Leeds Playhouse, and Royal & Derngate - suggests a number of progressive, contemporary ideas that don't quite take root fully.
---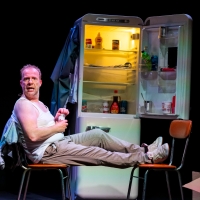 Review: SARAH, The Coronet Theatre

November 24, 2022

Oliver Reese, artistic director of the Berliner Ensemble, translates the tale for the stage transforming it into a one-man-show led by Jonathan Slinger. But do we need another white man's poor-me point of view in 2022? The book has its merits, as does the play, but what is this show trying to say? It's difficult to pinpoint.
---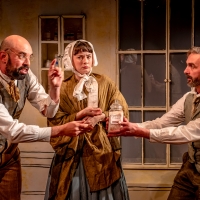 Review: THE MASSIVE TRAGEDY OF MADAME BOVARY!, Jermyn Street Theatre

November 23, 2022

Nicholson writes a deliciously entertaining adaptation of the novel, while Marieke Audsley has it jump off the page of a storybook.
---