Now Playing Onstage in West Virginia - Week of 4/07/2013
View All Show Listings for West Virginia
Click Here to View BroadwayWorld.com West Virginia Calendar
THE 39 STEPS
Charleston Stage Company
4/4-4/13/2013
Urbane, bored
Richard Hannay
(makes eyes at a mysterious woman at the theater, but returns alone to his London town home . . . where the woman turns up dead. With no more than that, Richard is cast into a headlong run for his life as a mysterious spy organization alternately pursues and is pursued by him, from London to Scotland and back, as he fights to clear himself of the murder. Along the way, he is hindered and helped by the beautiful, upstanding Pamela who, despite her best efforts, ends up shackled, literally, to a man she thinks is a murderer. The 39 Steps will keep you guessing and laughing. Little wonder it was nominated for Best Play and Best Direction Tonys.
Click Here for More Information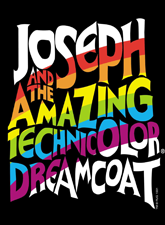 JOSEPH AND THE AMAZING TECHNICOLOR DREAMCOAT
Preston High Theatre
4/11-4/13/2013
The Biblical saga of Joseph and his coat of many colors comes to vibrant life in this delightful musical parable. Joseph, his father's favorite son, is a boy blessed with prophetic dreams. When he is sold into slavery by his jealous brothers and taken to Egypt, Joseph endures a series of adventures in which his spirit and humanity are continually challenged. He is purchased by Potiphar where thwarting advances from Potiphar's wife lands him in jail. When news of Joseph's gift to interpret dreams reaches the Pharaoh (wryly and riotously depicted as Elvis), Joseph is well on his way to becoming second in command. Eventually his brothers, having suffered greatly, unknowingly find themselves groveling at the feet of the brother they betrayed but no longer recognize. After testing their integrity, Joseph reveals himself leading to a heartfelt reconciliation of the sons of Israel. Set to an engaging cornucopia of musical styles, from country-western and calypso to bubble-gum pop and rock 'n' roll, this Old Testament tale emerges both timely and timeless.Lyrics by
Tim Rice
; Music by
Andrew Lloyd Webber
Click Here for More Information
DISNEY'S ALADDIN JR
MOUNTAINEER CREATIVE
Arts Council
4/13-4/14/2013
Welcome to Agrabah, City of Enchantment, where every beggar has a story and every camel has a tail! All of your favorite characters are here in Disney's ALADDIN JR., a stage adaptation of the Disney hit film. Filled with magic, mayhem, and flying carpet rides, audiences' spirits will soar with excitement. Most of all, the tuneful, Academy award-winning score with songs including "A Whole New World" and "Friend Like Me" will certainly make this musical a favorite for many years to come!
Click Here for More Information
A FUNNY THING...FORUM
WEST LIBERTY UNIVERSITY
4/10-4/14/2013
Broadway's greatest farce is light, fast-paced, witty, irreverent and one of the funniest musicals ever written. A FUNNY THING HAPPENED ON THE WAY TO THE FORUM takes comedy back to its roots, combining situations from time-tested, 2000 year old comedies of Roman playwright Plautus with the infectious energy of classic vaudeville.A FUNNY THING HAPPENED ON THE WAY TO THE FORUM is a non-stop laugh-fest in which Pseudolus, a crafty slave, struggles to win the hand of a beautiful but slow-witted courtesan named Philia, for his young master, Hero, in exchange for freedom. The plot twists and turns with cases of mistaken identity, slamming doors, and a showgirl or two.This unforgettable, hysterical musical allows a terrific ensemble of comedic actors to shine--"something for everyone, a comedy tonight!"
Click Here for More Information
INTO THE WOODS JR
LIBERTY HIGH SCHOOL
4/9-4/14/2013
The Brothers Grimm
"go Broadway" as Sondheim and Lapine offer up a cockeyed fairy tale where all of your favorite characters""Cinderella, Little Red Riding Hood, Jack (and his beanstalk) and The Witch""meet and interact on their journeys. With unforgettable roles, little dancing and no chorus, INTO THE WOODS JR. showcases a medium-sized ensemble of talented singers and actors. The sophisticated score has been adapted to make it easier--though still challenging--for young performers. INTO THE WOODS JR. is a funny and engaging way to get young people to think about the stories with which they've grown up and the ethical issues raised therein.
Click Here for More Information
DISNEY'S BEAUTY AND THE BEAST
ROBERT C BYRD HIGH SCHOOL
4/15-4/20/2013
Step into the enchanted world of Broadway's modern classic, Disney's BEAUTY AND THE BEAST! Based on the Academy-Award winning animated feature, the stage version includes all of the wonderful songs written by
Alan Menken
and the late
Howard Ashman
along with new songs by Mr. Menken and
Tim Rice
. Your audiences will be transported to the heart of provincial life in a lovely French town. When Maurice becomes lost in the woods on the way to the fair, he seeks shelter in an old castle, but the master of the castle is a horrible beast that takes him captive. Maruice's daughter, Belle, must then give up her freedom to save his life. Belle's taming of the unfortunate Beast and his ultimate transformation back into a handsome prince enthralled Broadway audiences for over 13 years. This "tale as old as time" is filled with spectacular costume and set opportunities, or even more simply staged, Disney's BEAUTY AND THE BEAST offers a great opportunity to bring your entire community together for family theatre at its best.
Click Here for More Information
THE FULL MONTY
ACTORS GUILD OF PARKERSBURG INC.
4/12-4/27/2013
Seeing how much their wives enjoy watching male strippers during their "Girls' Night Out," unemployed steelworkers in Buffalo, New York come up with a bold way to make some quick cash. In the process they find renewed self-esteem, the importance of friendship and the ability to have fun.As the guys work through their fears, self-consciousness, feelings of worthlessness and anxieties (over everything from being overweight to child custody, bigotry to being gay), they come to discover that not only are they stronger as a group, but that the strength they find in each other gives them the individual courage to face their demons and overcome them.There is great heart to THE FULL MONTY, and the ultimate themes expressed in the show, about taking charge of one's life and following one's dreams are great lessons for all of us. And truth be told, through creative directing and staging, the final impact of THE FULL MONTY can be achieved without ever losing your jockey shorts!
Click Here for More Information
View All Show Listings for West Virginia
Click Here to View BroadwayWorld.com West Virginia Calendar
Related Articles
From This Author BWW