Crumbs from the Table of Joy at Arena Stage
Dates

4/2/2021 - 5/2/2021

Theatre


Washington,DC




Explore the turbulence of changing convictions, conflicting beliefs and the hidden possibilities obscured by ridged preconceptions. Told through the eyes of 17-year-old Ernestine, this is a memory play about an African-American family from the Deep South that has moved to bustling Brooklyn in 1950.

Written by Pulitzer Prize-winning playwright Lynn Nottage, CRUMBS is a lyrical, funny and compassionate gem that charms the heart with its delightful, unforgettable characters and its message of tolerance, love and the quest for self-discovery.

News About Crumbs from the Table of Joy at Arena Stage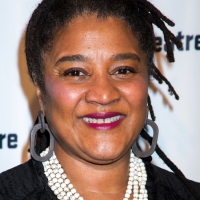 Second Stage Will Bring Lynn Nottage Play to Broadway in 2021, Plus Rajiv Joseph's LETTERS OF SURESH Off-Broadway
July 21, 2020
Second Stage Theater has confirmed two plays for its Broadway home, The Hayes Theater, as well as one play for its off-Broadway home, The Tony Kiser Theater, for its upcoming 42nd Season in 2021. An additional off-Broadway production will be announced in the coming months.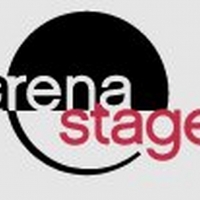 Arena Stage Suspends All Performances for the Remainder of its 2019/20 Season
March 18, 2020
Due to ongoing developments resulting from the coronavirus (COVID-19) and the national move to cancel group gatherings as recommended by the Center for Disease Control and District of Columbia Health Authorities, Arena Stage has made the difficult decision to suspend all remaining performances for its 2019/20 Season
Arena Stage Announces 2020/21 Season; Corbin Bleu in CATCH ME IF YOU CAN, and More!
February 18, 2020
Arena Stage has announced its 2020/21 Season, which is set to include five world premieres, four plays and three musicals, including a Corbin Bleu-led Catch Me If You Can.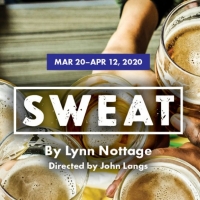 A Contemporary Theatre Opens 2020 Season with SWEAT
November 21, 2019
A Contemporary Theatre opens its 55th Season with Lynn Nottage's 2017 Pulitzer Prize-winning drama, Sweat. Hailed by The New Yorker Magazine as 'The first theatrical landmark of the Trump Era,' Sweat is the gritty, heartbreaking story of factory workers who have spent their lives sharing drinks, secrets, and laughs while working together on the factory floor. But when layoffs and picket lines begin to chip away at their trust, and union jobs and factory machinery can disappear overnight, the friends find themselves pitted against each other in a gut-wrenching fight to stay afloat. Nottage poignantly captures the roots of our current national economic insecurity; and the political fury and racial tensions in our political climate today.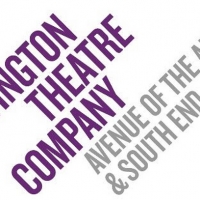 Pulitzer Prize-Winning Play SWEAT Makes Boston Premiere At Huntington Theatre Company
November 14, 2019
Huntington Theatre Company has announced the cast and creative team for the Boston premiere of the Pulitzer Prize-winning drama Sweat.  This a?oebreathtakingly timelya?? (The Wall Street Journal), Tony Award-nominated play by two-time Pulitzer Prize winner Lynn Nottage will be directed by Kimberly Senior (Disgraced on Broadway). Sweat begins performances at the Huntington Avenue Theatre (264 Huntington Avenue, Boston) on Friday, January 31, 2020 and runs through Sunday, February 23, 2020. The official press opening night is Wednesday, February 5, 2020. Tickets are now available.

SWEAT Opens Tonight At Goodman Theatre
March 18, 2019
Powerful drama: still made in America. Lynn Nottage's 2017 Pulitzer Prize-winning play Sweat opens tonight in its Chicago premiere at Goodman Theatre. Ron OJ Parson directs the collision of race, class and friendship at a pivotal moment in America-hailed as 'extraordinarily moving' (The New York Times) and 'passionate and necessary...a masterful depiction of the forces that divide and conquer us' (Time Out New York). Sweat marks the fourth Nottage play to be produced at the Goodman, following Crumbs from the Table of Joy (2006), Ruined (a 2008 world-premiere Goodman commission that earned the 2009 Pulitzer Prize for Drama) and By the Way, Meet Vera Stark (2013). Sweat appears through April 14 in the Albert Theatre. Tickets ($20 - $80; subject to change) are available at Goodmantheatre.org/Sweat, by telephone at 312.443.3800 or at the box office (170 N. Dearborn).