Dates

1/30/2021

Theatre


76 Gates Street
White River Junction,VT


Phone: 802-296-7000




Music and Lyrics by Zoe Sarnak

Book by Alexis Sheer

Directed by Maggie Burrows

Join us for a sneak peek into the original songs and artistic process behind Northern Stage's first-ever commissioned musical work: Shook. High school thespians have been preparing for the highly anticipated National Shakespeare Competition for months, and Mia, always second fiddle, is ready to take first place by storm. Shook takes us on a rollercoaster ride through song and sonnet, foes turned friends, kingdoms lost and won...and at least one good showmance. Don't miss our first look into the deeply human world of Shook, and a chance to meet its award-winning creative team: Zoe Sarnak, Alexis Scheer, and Maggie Burrows (director of The Sound of Music).

Chayes says, "Shook was our very first commission through the Helen Gurley Brown Foundation, and it centers around a topic very dear to Northern Stage: the power of Shakespeare to transform the lives of young people. We feel so lucky to be able to host this team in Vermont as they embark on the writing of this original musical, and we can't wait for our audiences to meet them and hear a few sneak peeks."

Tickets are free, with a $10 suggested donation. Reservations can be made at https://northernstage.org/new-works-now/, or by calling the Northern Stage box office at (802) 296-7000. New Works Now is sponsored by the BOLD Theater Women's Leadership Circle, La Valleys Building Supply, and The Norwich Inn, located in Norwich, Vermont.

Northern Stage is currently streaming the timeless holiday classic, It's a Wonderful Life A Radio Play, now through JANUARY 3rd. This beloved American classic comes to life as a radio broadcast starring an ensemble cast of Northern Stage favorites as "Radio Actors" playing multiple roles (sound effects included). Based on the 1946 film starring Jimmy Stewart, It's a Wonderful Life: A Radio Play is adapted by Joe Landry, with special permission for adaptation for Northern Stage audiences, and recorded at the Barrette Center for the Arts in downtown White River Junction, Vermont. In the age of social distancing, Northern Stage is thrilled to offer a message of hope and love that can reach the homes of every family in the Upper Valley and beyond this holiday season. Tickets are $15 for individuals and $25 for families and household listening. For tickets and information, call (802) 296-7000 or visit northernstage.org

News About Shook at Northern Stage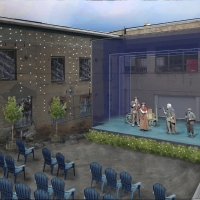 Northern Stage Announces 2021/22 Season And New Courtyard Theater
March 18, 2021
Northern Stage is thrilled to announce the construction of a new, seasonal outdoor performance venue, the Courtyard Theater, to open its 2021/22 Season on June 9, 2021. Situated directly behind its main performance venue, the Barrette Center for the Arts in White River Junction, VT, the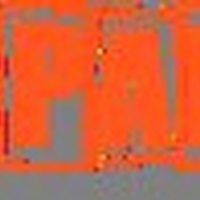 Papatango Announces Filmed Release Of Samuel Bailey's SHOOK
January 13, 2021
Papatango today announces that the 2019 Papatango New Writing Prize-winner Shook by Samuel Bailey – which was due to transfer to the West End when the pandemic hit – has been filmed and will be available to watch online from Friday 5 February until Sunday 28 February 2021.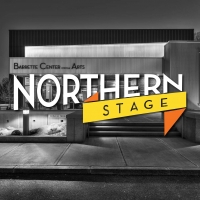 Northern Stage Announces New Readings Festival
December 18, 2020
Now in its eighth year, Northern Stage's New Works Now festival will feature three new works, January 16, 23 and 30, all performed live on Zoom. The Northern Stage Artistic team has curated three new works to be presented by professional actors and directors for one week, culminating in free staged readings live on Zoom.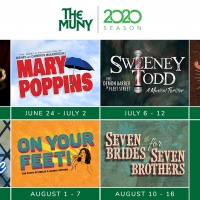 The Muny Announces 2020 Season Creative Teams
January 08, 2020
The Muny announced today the directors, choreographers and music directors for its 2020 season, which opens June 15 with Kander and Ebb's internationally-acclaimed Chicago. Among the talented list are a mix of Muny favorites and newcomers. In addition to casting, a comprehensive list of design teams for each production will be released later this spring. Telsey + Company is the official casting partner for Muny.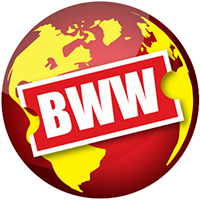 Full Cast Announced For World Premiere Of Samuel Bailey's SHOOK
October 01, 2019
Papatango today announces the full cast for the world première of Samuel Bailey's Shook a?" this year's winner of the annual Papatango New Writing Prize. The company's Artistic Director George Turvey directs Josef Davies (Jonjo), Josh Finan (Cain), Andrea Hall (Grace), and Ivan Oyik (Riyad).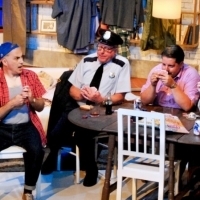 New London Barn Playhouse Announces THE ODD COUPLE
July 10, 2019
Award-winning New London Barn Playhouse presents The Odd Couple running one week only July 10th to July 14th.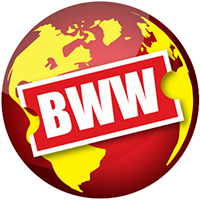 Nottingham Playhouse And Northern Stage Announce Cast of WONDERLAND
January 09, 2019
NOTTINGHAM Playhouse has announced the full cast list for the 2019 production of its popular and acclaimed play Wonderland.