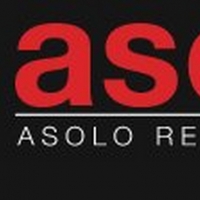 Playwright Ken Ludwig Will Be in Residence at Asolo Repertory Theatre
February 10, 2020
World-renowned playwright and Tony Award® nominee Ken Ludwig (Murder on the Orient Express, Crazy for You, Lend Me a Tenor), will be in residence at Asolo Repertory Theatre February 19-21. On Wednesday, February 19, following the performance of his adaptation of Agatha Christie's Murder on the Orient Express, Mr. Ludwig will take part in a post-show talk back with Asolo Rep Dramaturg and Literary Manager, James Monaghan. Actor James DeVita, who plays the role of Hercule Poirot, will also be part of the discussion. The talk back is open to all ticket holders for that performance; limited seating will be available to the public, based on availability. In addition, on Friday, February 21, Mr. Ludwig will be the guest speaker at Asolo Rep's Board of Directors Advance at the Embassy Suites in downtown Sarasota. (more...)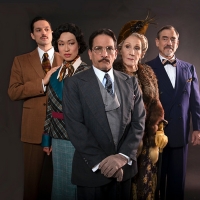 BWW Review: MURDER ON THE ORIENT EXPRESS at Asolo Repertory Theatre
January 16, 2020
Who isn't infatuated with trains - such a unique and even elegant way to travel. Although these coaches aren't leaving from Platform 9 ¾ for Hogwarts and your fellow passengers won't be Harry Potter and his curious classmates, the ride will be just as thrilling, if not more so. You'll be joining the infamous Belgian detective Hercule Poirot and a host of very cleverly enigmatic travelers aboard a train filled with mystery and a touch of mayhem. You may have taken this ride before but not quite like this. Asolo Repertory starts its winter season on the fast track with Agatha Christie's MURDER ON THE ORIENT EXPRESS, featuring a new off the rails adaptation by two-time Tony Award-winner Ken Ludwig and pushing full steam ahead with direction by Asolo Rep Associate Artist Peter Amster. (more...)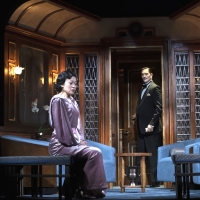 Photo Flash: First Look at MURDER ON THE ORIENT EXPRESS at Asolo Rep
January 13, 2020
Asolo Rep kicks off its winter repertory season with Agatha Christie's MURDER ON THE ORIENT EXPRESS. The classic edge-of-your-seat murder mystery will be brought to the stage with a new adaptation by two-time Tony Award-winning master of farce Ken Ludwig and directed by Asolo Rep Associate Artist Peter Amster. MURDER ON THE ORIENT EXPRESS previews January 8 and 9, opens January 10 and runs in rotating repertory through March 8 in the Mertz Theatre, located in the FSU Center for the Performing Arts. (more...)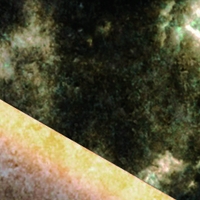 Asolo Rep Presents Agatha Christie's MURDER ON THE ORIENT EXPRESS
December 10, 2019
Asolo Rep proudly kicks off its winter repertory season with Agatha Christie's MURDER ON THE ORIENT EXPRESS. The classic edge-of-your-seat murder mystery will be brought to the stage with a new adaptation by two-time Tony Award-winning master of farce Ken Ludwig and directed by Asolo Rep Associate Artist Peter Amster. MURDER ON THE ORIENT EXPRESS previews January 8 and 9, opens January 10 and runs in rotating repertory through March 8 in the Mertz Theatre, located in the FSU Center for the Performing Arts.  (more...)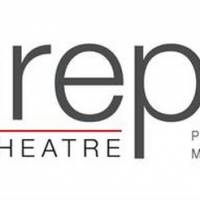 Asolo Repertory Theatre Implements GalaPro Accessible Captioning and Translation Technology.
November 15, 2019
Asolo Repertory Theatre announces that it is the first regional theatre in the Southeastern United States to implement the GalaPro accessible captioning and translation technology. GalaPro is a free smartphone-enabled (iOS and Android) app that allows patrons to read captions of a performance in real time. The captions are activated by the voice of the actors on stage, providing an authentic, live theatrical experience. The app can only be used when the device is in airplane mode and automatically dims the smartphone's screen as to not disturb the experience of surrounding patrons. (more...)

Asolo Repertory Theatre and the FSU/Asolo Conservatory Announce 2019-20 Seasons
March 25, 2019
Asolo Repertory Theatre and the FSU/Asolo Conservatory for Actor Training have announced their 2019-20 seasons on March 25. (more...)

Santino Fontana and Laura Osnes to Star in Sneak Peek of DEAR JACK, DEAR LOUISE at Theater J Benefit
September 28, 2018
Theater J's 2018 Annual Benefit is an elegant and lively evening of theater, socializing, and delectable food and drink at Arena Stage. The centerpiece of the event is a "sneak peek" reading of Ken Ludwig's brand new play Dear Jack, Dear Louise. Mr. Ludwig, a Tony and Olivier Award-winning playwright, directs the reading, which stars Tony Award nominees Santino Fontana and Laura Osnes. This celebration, which supports the nation's most distinctive and progressive Jewish theater, will take place on Thursday, November 1, 2018 at 6:30 PM at Arena Stage at the Mead Center for American Theater. (more...)
Mertz Theatre:
Agatha Christie's Murder on the Orient Express
adapt: Ken Ludwig; dir: Emily Mann.
Matthews Stage: