Tootsie - 2019 - Broadway
Tony nominee Santino Fontana delivers "one of the best musical performances ever seen on a musical stage" (Rolling Stone) in the show critics are calling "Broadway's funniest new musical!" (New York Post). This New York Times Critic's Pick tells the story of Michael Dorsey, an out-of-work actor willing to do anything for a job -- even if it means playing way against type. When he disguises himself as an outspoken actress named Dorothy Michaels, he defies all odds to become a Broadway sensation. But as audiences fall for Dorothy and Michael starts to fall for the woman of his dreams, he's learning that the hardest part of show business isn't getting to the top... it's keeping up the act.
Winner of the New York Drama Critics' Circle Award for Best Musical, Tootsie has received 11 Tony Award nominations including Best Score (David Yazbek), Best Book (Robert Horn), Best Choreography (Denis Jones), Best Direction (Scott Ellis) and Best Musical. It's "a fresh, funny, madly entertaining riot" (The Hollywood Reporter) loaded with "bushels of exceptional talent" (New York Magazine). Don't miss "the winner Broadway has been waiting for!" (The Washington Post).
Video preview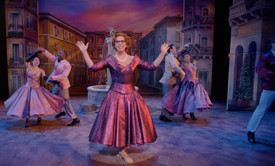 Photo preview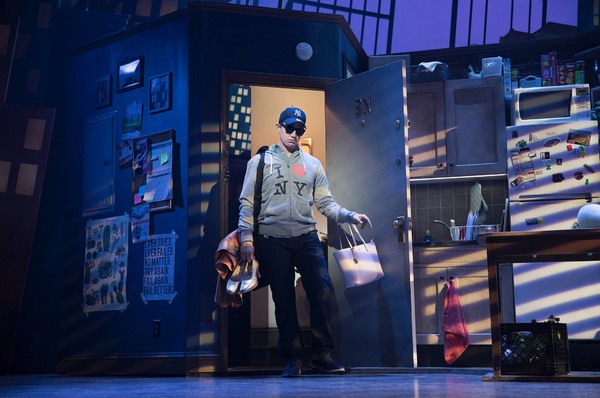 Schedule
Running Time: Two hours and 35 minutes, with one intermission
Featured Reviews For Tootsie
'Tootsie': A Fun-Time Musical for Turbulent Times - Rolling Stone
Let's hear it for Tootsie, the laugh-out-loud funniest musical of the Broadway season. Yes, it's another tune-filled spin on a hit movie - Pretty Woman, King Kong, the list goes on. But this one is actually good - hell, better than good, it's musical-comedy heaven. Using the beloved 1982 movie with Dustin Hoffman as a launching pad, the singing-dancing Tootsie still features an unemployed asshole of an actor who has to dress up as a woman to land a part. But the film's casual sexism (it celebrates a dude who finds himself) has been updated for the #MeToo era, going from retro to woke and slamming the door on patrimony with a mighty Times Up.
'Tootsie' Broadway Review: Santino Fontana Can't Fill Dustin Hoffman's Heels in New Musical - The Wrap
The good news is that book writer Robert Horn has not pulled a "Pretty Woman" and simply transcribed a screenplay, in this case, the Oscar-nominated 1982 script by Larry Gelbart, Murray Schisgal and many uncredited writers. Equally good, Horn supplies a few one-liners that are every bit as funny as the movie's zingers.