Pretty Woman - 2018 - Broadway
Fall In Love All Over Again.
One of the most beloved romances of all time is now on Broadway! Pretty Woman: The Musical, features direction and choreography by two-time Tony Award winner Jerry Mitchell (Kinky Boots, Legally Blonde, Hairspray), an original score by Grammy winner Bryan Adams ("Summer of '69," "Everything I Do") and his longtime songwriting partner Jim Vallance, and a book by the movie's legendary director Garry Marshall and screenwriter J.F. Lawton. Starring Samantha Barks and Andy Karl.
Once upon a time in the late '80s, unlikely soulmates Vivian and Edward overcame all odds to find each other... and themselves. Experience the moments you love from the movie - and get to know these iconic characters in a whole new way - in this dazzlingly theatrical take on a love story for the ages. Brought to life by a powerhouse creative team representing the best of music, Hollywood and Broadway, Pretty Woman: The Musical will lift your spirits and light up your heart.
Jerry Mitchell directs and choreographs, with book by Garry Marshall and J.F. Lawton, and music & lyrics by Bryan Adams and Jim Vallance.
Video preview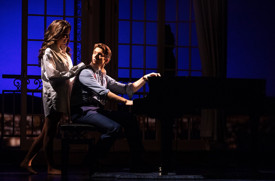 Photo preview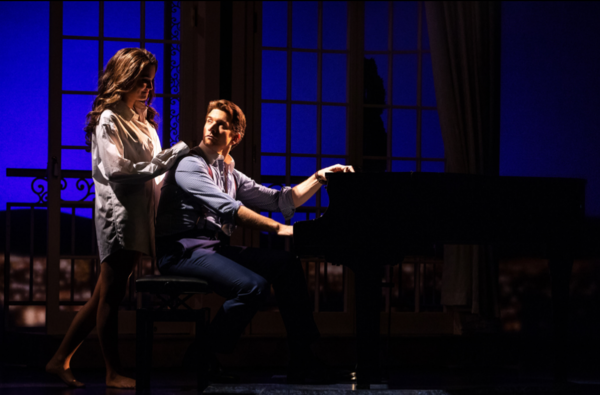 Schedule
Running Time: 2 hours, 30 mins, with one 15-min intermission
Featured Reviews For Pretty Woman
Pretty Woman: The Musical brings the hit film to Broadway: EW review - Entertainment Weekly
Pretty Woman doesn't quite work as a musical. Or, at least, not this musical. There are a couple of numbers that work well enough (Barks' heartfelt "This is My Life," for example). But overall, the songs by Bryan Adams (yes, that Bryan Adams) and Jim Vallance feel uninspired, a little cheesy (again, that Bryan Adams), and lifeless - try as they might to rev them up with Bon Jovi-esque guitar power chords. The lyrics can be downright lazy. For the record, any song that contains the line "For the first time I can see..." should be banned from Broadway from this moment into perpetuity.
Broadway's 'Pretty Woman' Musical: All Dressed Up With No Place To Go – Review - Deadline
We're instructed time and again that the down-on-her-luck Vivian just won't give up on her true dreams, though if Pretty Woman bothers to explain dreams of what exactly, I missed it. We know she doesn't want a Prince Charming to rescue her - that much is stated and re-stated - but in the end, well, let's just say No fairy tale was harmed in the making of this musical.
Pretty Woman Broadway Cast