by Genevieve Rafter Keddy - Jan 22, 2017
THE FULL MONTY played a full-hearted opening last night. Check out the photos below! This 10-time Tony Award nominee is filled with honest affection, engaging melodies and a raucous mix of razor-sharp humor and toe-tapping pizazz... not to mention the most highly anticipated closing number in Broadway history! In need of quick cash and low on prospects, six unemployed Buffalo steelworkers come up with the outrageous idea to put on a strip act after seeing their wives' enthusiasm for a touring company of Chippendales. As they prepare for the big night, working through their fears, self-consciousness and anxieties, they overcome their inner demons and find strength in their camaraderie.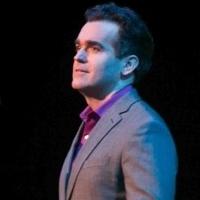 by Stephen Sorokoff - Feb 12, 2013
The Town Hall just presented the first of four concerts of their acclaimed series BROADWAY BY THE YEAR last night, February 11th. The season begins with 1937, a year that witnessed the opening of the Golden Gate Bridge, the sudden death of George Gershwin, the Hindenburg disaster and a world on the brink of war. BroadwayWorld was there for the concert and you can check out full coverage below!
by BWW News Desk - May 27, 2008
By George Productions presents the Los Angeles Premiere of the 1937 Broadway musical comedy hit, 'I'd Rather Be Right', opening at the Hudson Mainstage Theatre