by Jade Kops - Aug 21, 2016
A gripping expression of a not too distant past is exposed with honesty and raw emotion in LOOK BACK IN ANGER.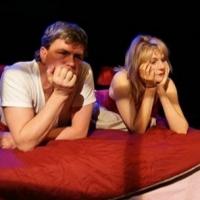 by BWW News Desk - Mar 10, 2014
The Ambassador Theatre presents the world premiere of Happily Ever After by Cristina Colmena. Happily Ever After will run March 12-30, with an opening night reception on March 13, at the Mead Theater Lab at Flashpoint (916 G Street NW, Washington DC). Scroll down for some photos from the production!