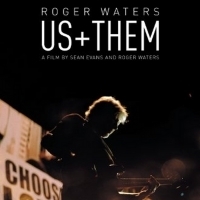 by Stage Tube - Jul 17, 2019
Trafalgar Releasing are excited to unveil the official film trailer for Roger Waters Us + Them, filmed in Amsterdam on the European leg of his highly successful and critically acclaimed 2017/2018 world tour, US + THEM. The film will be screened in 2500+ cinemas across 60+ countries around the world on October 2 and 6 only. Tickets to see the film are on sale now fromrogerwatersusandthem.com.
by Movies News Desk - Dec 23, 2015
Learn the "Arctic Shake" in this all-new clip with Norm before he heads to theaters in the heart-warming family adventure NORM OF THE NORTH on JANUARY 15, 2016!