by Michael Dale - Dec 10, 2015
A widow's favorite companion is an artificial intelligence remake of her late husband.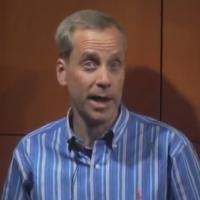 by Stage Tube - Jun 4, 2013
Theatre Rhinoceros presents... Drunk Enough To Say I Love You? by Caryl Churchill, directed by John Fisher and featuring Sam Cohen, Rudy Guerrero* and Kim Stephenson, now through June 16, 2013. This Bay Area Premiere is being presented in a limited engagement alongside two controversial, one-act plays: SEVEN JEWISH CHILDREN: A Play for Gaza by Caryl Churchill and SEVEN PALESTINIAN CHILDREN by Deborah S. Margolin. These plays 'talk to one another' about the crisis in contemporary Palestine. Click below to watch a promo for the shows!