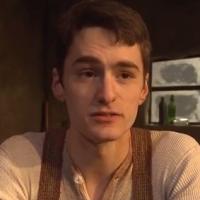 by Stage Tube - Feb 27, 2014
This year, one of the many ways Chicagoans can observe St. Patrick's Day beyond dropping in to an Irish pub might be a visit to Raven Theatre in Edgewater to see the theatre's acclaimed production of The Playboy of the Western World. J. M. Synge's pioneering classic of modern Irish drama is a non-alcoholic trip to the Emerald Isle, though the play is, incidentally, set in an Irish country pub (they call it a shebeen). Click below to watch highlights from the production, as well as interviews with the cast and creative team!

by Stage Tube - May 24, 2012
BroadwayWorld.com is excited to share a weekly series developed by the Theatre Communications Group! This week Kate Burton shares pivotal moments in her theatre career and why the arts matter to her!