by Stage Tube - Apr 2, 2013
Below, check out a trailer for Burning Coal Theatre Company's production of Lynn Nottage's 2009 Pulitzer Prize winning play RUINED, running April 11 - 28, 2013 in Raleigh!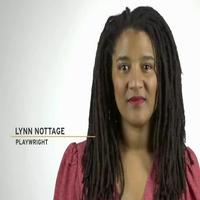 by BroadwayWorld TV - Dec 8, 2011
BroadwayWorld.com is excited to share a weekly series developed by the Theatre Communications Group! This week playwright Lynn Nottage shares pivotal moments in her theatre career and why the arts matter to her!
by BroadwayWorld TV - Nov 22, 2010
La Jolla Playhouse presents the Pulitzer Prize-winning play Ruined, by Lynn Nottage (Intimate Apparel, Crumbs from the Table of Joy), directed by South Africa native Liesl Tommy, in the Mandell Weiss Theatre November 16 - December 19 (media night: Sunday, November 21 at 7:00 pm). Ruined is a co-production with Berkeley Repertory Theatre and the Huntington Theatre Company.