by Annette Stolt - Sep 20, 2019
Check out the Interview with Cameron Mackintosh for Witches of Eastwick at Cirkus in Stockholm from TV4 Sweden!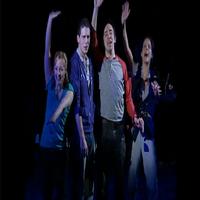 by BroadwayWorld TV - Apr 20, 2010
Signature Theatre, winner of the 2009 Regional Theatre Tony Award, presents the Washington premiere of the hit musical comedy [title of show], winner of three Obie Awards and a Tony nomination. A zany take on two friends' decision to write a musical, [title of show] runs April 6 through June 27 in Signature's remarkably intimate 110-seat ARK Theatre.