The Little Cafe - 1913 - Broadway
Based on the play
Le Petit Cafe
by Tristan Bernard
(New York, NY)
214 West 42nd St.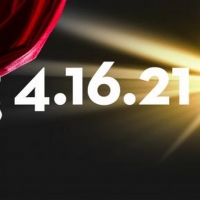 by Stephi Wild - Mar 16, 2021
Due to the COVID-19 pandemic, it has been a year since The Little Theatre screened a movie indoors to the public. It is now slated to reopen on a Friday through Sunday schedule, starting Friday, April 16.
by Stephi Wild - Aug 1, 2020
For the first time since mid-March The Little is hosting an event at 240 East Avenue. Little in the Lot a?" an outdoor dining experience in The Littlea??s Winthrop Street parking lot a?" debuts 7 p.m. Friday, August 14. The inclement weather date is Saturday, August 15.

by Student Blogger: Sarah Tossman - Apr 12, 2019
Hello, Broadway World!  Since this is my last blog, I'm going to get a little bit personal for a second.  I am not the sort of person who feels comfortable in a group -- in fact, I struggle to even speak at all with anyone I do not already know very well.  Because of that, I tend to get overlooked, lost in the crowd. Even in theatre, that still happens sometimes, but the funny thing is, even though the theatre is filled with big personalities, in almost every theatre community I have ever been in (and I have been in a lot), I have always felt seen.