Liz Callaway at Feinstein's at the Nikko
Dates

3/13/2020

Theatre


222 Mason Street
SF Bay Area,




Emmy Award-winning, Tony nominated Liz Callaway comes to Metropolis for one night only. From starring Broadway roles in Baby, Miss Saigon, Cats and Merrily We Roll Along, to concerts in New York, London, China, France, Spain and all over Europe, to lead singing roles in many Disney films, Liz Callaway is a bona fide star. Her soaring voice and magnetic personality will have your charmed out of your seat. You'll leave Metropolis wanting more.


News About Liz Callaway at Feinstein's at the Nikko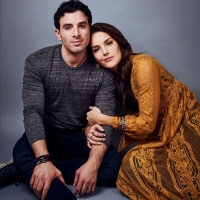 Feinstein's at the Nikko Announces May Reopening Date; Concerts to Feature Kelli Barret & Jarrod Spector, Liz Callaway and More
May 06, 2021
Following a year of shuttered doors, Feinstein's at the Nikko announced today they will reopen later this month with a lineup of fan favorites, Broadway stars, and local icons who will take the stage at San Francisco's premier nightclub.
BWW Feature: MAC AWARD RECIPIENTS ANNOUNCED On Facebook Live
March 31, 2020
On Monday, March 30th, the 2020 MAC Awards were broadcast via Facebook Live from the living rooms or Lennie Watts and Amy Wolk/Lorinda Lisitza in a split-screen presentation in which The Three Stooges of Cabaret made their community of artists laugh with many hi-jinks, giggles, grins, silliness, and an ongoing series of the new MAC Award theme song, penned by Wolk and Lisitza themselves. The intent was to bring some levity to a difficult time in the world and, judging by the comment scroll during the home-made telecast, the hardworking trio tickled the funnybones of many. As names were announced, recipients called in to say a few words (apropos to the proceedings, Mr. Watts' telephone ringtone is the Benny Hill theme song) and particularly moving speeches from the proceedings came from Lisa Viggiano, Meg Flather, and Jeff Harnar. The entire show can be seen on Broadway World HERE. Results of the voting can be seen below.
VIDEO: Watch the 30th Annual MAC Awards!
March 30, 2020
With the Coronavirus stopping all social gatherings and causing the closing of Don't Tell Mama for the duration, MAC has made a change from the previously announced event which was to be held at the club.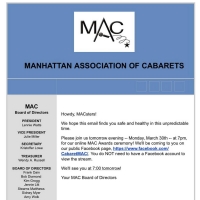 BWW Feature: MAC AWARDS Will Be Announced Live Via Facebook Monday. March 30th at 7 pm
March 29, 2020
The MAC Awards were scheduled to be celebrated on March 30th at Sony Hall. Instead they will be announced via Facebook Live from Lennie Watts' home. The times are a little different now, but the celebration of art is the same.
Andrea McArdle and Donna McKechnie, Max von Essen and More Nominated for MAC Awards
February 25, 2020
The Manhattan Association of Cabarets (MAC) has announced the 2020 MAC Award nominees. The nominees were determined by votes cast by the active MAC membership, except for the four song and recording categories, which were determined by special committees.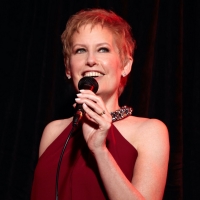 Liz Callaway Announces Concerts In NYC, San Francisco, Chicago, Philly And More
February 24, 2020
Broadway's Liz Callaway has announced a new concert tour with dates in New York, California, Illinois, Pennsylvania and more!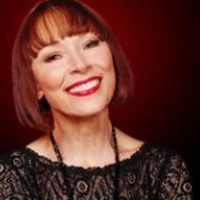 URBAN STAGES WINTER RHYTHMS 2019 Begins on December 11
December 09, 2019
Urban Stages (Frances Hill, Founding Artistic Director and Tom Toce , Musical Director) announces the line-up for this year's award-winning series, WINTER RHYTHMS 2019, which will begin Wednesday, December 11 featuring some of New York's best musical performances through Saturday, December 21, 2019 at Urban Stages Theatre (259 West 30th St., East of 8th Ave.)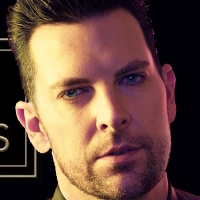 BWW Interview: Chris Mann On His Musical Milestones Leading To Headlining Feinstein's At Vitello's
August 05, 2019
Top-selling recording artist Chris Mann brings his A Night With The Phantom: Chris Mann Sings Broadway to Feinstein's at Vitello's August 9th, 2019. After his game-changing, nationally televised duet with Christina Aguilera in 2012, Chris followed up with sold-out concert tours throughout the U.S., Mexico and Asia; as well as, a stint as the lead in THE PHANTOM OF THE OPERA. Opportunity presented itself for me to ask Chris about his path from classical training to Glee, Christina, PHANTOM, and now, Feinstein's at Vitello's.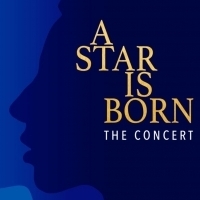 A STAR IS BORN: THE CONCERT Comes to Feinstein's at the Nikko
June 25, 2019
Three legendary icons. Three beloved motion pictures. Three best-selling soundtrack albums. One epic concert celebration.Feinstein's at the Nikko is thrilled to present A Star is Born: The Concert on Friday, August 9 (8 p.m.) and Saturday, August 10 (8 p.m.). Judy Garland, Barbra Streisand, and Lady Gaga each stole our hearts with "A Star is Born."