San Diego Photos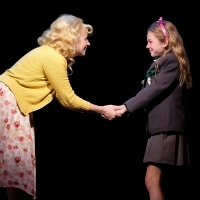 Photo Flash: MATILDA THE MUSICAL Gets San Diego Regional Premiere At The Moonlight Amphitheatre
by BWW News Desk - San Diego

(7/17/2019) - Audiences young and old alike are in for a treat this summer when Moonlight Stage Productions produces the San Diego Regional Premiere production of Roald Dahl's "Matilda The Musical" July 17 – August 3, 2019 at the Moonlight Amphitheatre.
---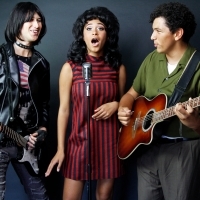 Photo Flash: San Diego REP Presents World Premiere Musical 33 1/3 - HOUSE OF DREAMS
by BWW News Desk - San Diego

(7/16/2019) - San Diego Repertory Theatre presents the world premiere musical 33 1/3 - House of Dreams. Written by local San Diegans Jonathan Rosenberg and Brad Ross, with additional contributions by Steve Gunderson and Javier Velasco, the debut production chronicles the success of Gold Star Recording Studios through the history of rock 'n' roll.
---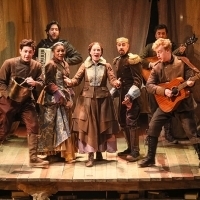 Photo Flash: THE TALE OF DESPEREAUX Opens At The Old Globe
by BWW News Desk - San Diego

(7/11/2019) - The acclaimed PigPen Theatre Co. charmed and astonished Globe audiences with The Old Man and The Old Moon. Now they return, bringing their one-of-a-kind theatrical and musical inventiveness to Kate DiCamillo's beloved, Newbery Medal–winning modern fable.
---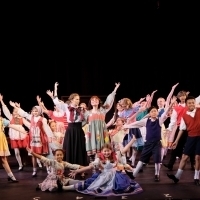 Photo Flash: San Diego Junior Theatre Presents PIPPI LONGSTOCKING
by BWW News Desk - San Diego

(6/28/2019) - San Diego Junior Theatre, the nation's longest-running youth theatre program, is proud to share two fantastic summer shows with the community. Both Pippi Longstocking and The Hunchback of Notre Dame showcase San Diego performers, musicians and technicians all ranging in age from 8 to 18.
---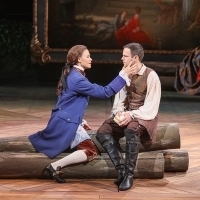 Photo Flash: The Old Globe Presents Shakespeare's AS YOU LIKE IT
by BWW News Desk - San Diego

(6/20/2019) - The Old Globe presents As You Like it, the Bard's fabulously charming romantic comedy, whose heroine is one of his most remarkable creations. The magical forest of Arden is the play's famous setting, where a gallery of eccentric characters comes together to find love, fortune, redemption...and themselves.
---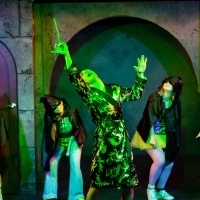 Photo Flash: PUFFS OR: SEVEN INCREASINGLY EVENTFUL YEARS AT A CERTAIN SCHOOL OF MAGIC At PowPAC Theatre
by BWW News Desk - San Diego

(6/14/2019) - The Eastern today released photos for the San Diego premiere of Puffs or: Seven Increasingly Eventful Years at a Certain School of Magic and Magic opening Friday, June 14th and playing Thursday through Sunday until Sunday, July 21st with additional weekday performances Tuesday, July 16th and Wednesday, July 17th at PowPAC theatre in Poway.
---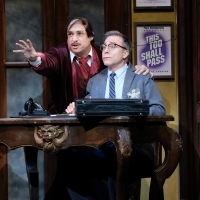 Photo Flash: Moonlight Stage Productions Presents THE PRODUCERS
by BWW News Desk - San Diego

(6/12/2019) - Moonlight Stage Productions opens its 39th summer season with the hit show that has won more Tony Awards than any other musical. Mel Brooks' 'The Producers' comes to the Moonlight Amphitheatre for the first time June 12 to June 29 at 8:00 p.m. Featuring the Broadway national tour sets and costumes, this comedic masterpiece is based on Mel Brooks' 1968 film of the same name.
---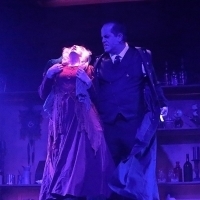 Photo Flash: SWEENEY TODD: THE DEMON BARBER OF FLEET STREET In Ocean Beach, Now Through June 23
by BWW News Desk - San Diego

(6/11/2019) - Sweeney Todd: The Demon Barber of Fleet Street now EXTENDED to June 23rd. Book by Hugh Wheeler, Music and Lyrics by Stephen Sondheim, Directed by Manny Bejarano, and Music Direction by Will Ah Sing.
---

Photo Flash: Scripps Ranch Theatre Presents MOVE OVER, MRS. MARKHAM
by BWW News Desk - San Diego

(5/31/2019) - Scripps Ranch Theatre wraps up its 40th Anniversary Season with Move Over, Mrs. Markham - previewing May 31st and running through June 30th on the campus of Alliant International University. Performances are Fridays and Saturday at 8pm, Sundays at 2pm.
---