Arsenic and Old Lace at West Valley Arts
Dates

10/1/2020 - 10/26/2020

Theatre


Taylorsville,UT




Arsenic and Old Lace is a play by American playwright Joseph Kesselring, written in 1939. It has become best known through the film adaptation starring Cary Grant and directed by Frank Capra.


News About Arsenic and Old Lace at West Valley Arts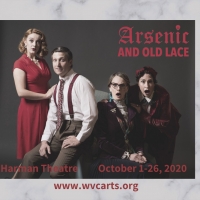 West Valley Arts Brings ARSENIC AND OLD LACE To The Stage With Socially Distanced Seating
October 01, 2020
West Valley Arts will return to the stage with Arsenic and Old Lace in time to celebrate Fall and Halloween. Arsenic and Old Lace, a dark comedy, runs October 1-26, 2020 at Harman Theatre.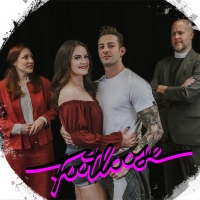 West Valley Arts Will Present FOOTLOOSE Its First Full-Scale Musical At Harman Theatre
February 27, 2020
West Valley Arts will present Footloose, running March 12-28, 2020 at Harman Theatre. With a stellar, local cast, Footloose will have audiences dancing in their seats. 'We were blown away by the talent at auditions and couldn't be happier with the cast we have. They are working extremely hard and it will show on opening night,' stated director Jeanne McGuire.